Love is the Fuel for Life
Love gives life to us as we breathe it in and then we can't help but spread the love to those around us as we breathe it out.  Jarrid Wilson, author of, Love is Oxygen, wants you to know that it doesn't matter who you are or what you've done, God loves you very much!  If you want to better understand God's love and how to harness it in the way God intended, then this book is for you.
We are giving away 5 copies of Jarrid Wilson's book: Love is Oxygen.  To be entered to win, make a comment below and retweet one of Jarrid's tweets by September 30th!
[bctt tweet=""Love is the fuel for life, it gives us life as we breathe it in." @JarridWilson" username="thehopeline"]
Oxygen Gives Life to Our Souls
In the same way oxygen gives air to the lungs, love is the oxygen that gives life to our souls. This book is about Jarrid's discovery of who God is in his life and his encounter with God's love.  For many years, Jarrid knew of God's love and knew God loved him but had never really grasped a hold of it.  It wasn't until Jarrid was at his lowest point and didn't want to do life anymore that he had a revelation of God's love.  He had googled, "painless ways to commit suicide" and he told God he didn't want to feel this way anymore. That's when he heard God tell him, "I don't want you to feel this either." Jarrid soon realized that God had a better life for him and thus began his journey of understanding and accepting God's love.  Jarrid wrote this book because he wants you to understand and personally experience God's love.
[bctt tweet=""Love is the oxygen that gives life to our souls." @JarridWilson" username="thehopeline"]
3 Biblical Truths
Jarrid says there are 3 truths from the Bible (which are not necessarily easy to believe) but they are God's truth which can help you start to understand how much God loves you and transform your life:
God loves you.
Every life matters.
Everyone has a purpose.
We can take these truths and put our faith in them.  God says, the truth shall set you free so by starting to profess and believe these truths you can start to find freedom and understand God's love for you.  Read and say these as much as you need to:
God loves me.
My life matters.
I have a purpose.
You are loved by God!  Your life matters! You have a purpose!  If you can believe these truths, it will change your life.  If you think you don't matter, you do.  Have you contemplated that you have no purpose? It is not true, you absolutely do have a purpose.  God loves you, not because of anything you have done or haven't done but because He created you and loves you just because you are who you are.  He made you in His image and he wants to have a relationship with you. He's already poured out his love (as much as you need – like oxygen), now you just need to recognize it and accept it.
Depression, Meds, and Churches and Mental Health
Jarrid Wilson also addresses controversial mental health issues in his book.  You can listen to our interview with Jarrid Wilson for answers to important questions about mental health.  Do you want to know…?
If taking medication for depression or for any other mental health issue is a sin.
If God has fully freed Jarrid from depression. (Can He and does God do that?)
How churches can help people dealing with mental health issues.
Or if you want to be encouraged, that it's okay to not be okay.

In this book, Jarrid Wilson, shares about when he felt suicidal and some other heartbreaks and failures in his life.  He also shares about the freedom he's found by understanding and accepting God's love.  He wants you to understand God's love too!  In our interview with Jarrid, he said, "If only one person's life is changed through reading this book, then it was all worth it."
[bctt tweet="It's okay to not have it all together. None of us do. @JarridWilson" username="thehopeline"]
For more information on Jarrid Wilson's book, Love is Oxygen, or to get a free chapter, visit: loveisoxygen.com.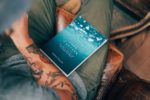 Jarrid Wilson is a husband, father, pastor, author of several books, founder of Anthem of Hope, and follower of Jesus. TheHopeLine wants to give a shout out to Jarrid for giving us some of his time to talk about God's love!
Win a free copy of, Love is Oxygen, by Jarrid Wilson. Make a comment below and retweet one of Jarrid's tweets by September 30th to win!
If you or a friend need support right now, call the National Suicide Prevention Lifeline at 1-800-273-8255, for free confidential, 24/7 help. Head here for a list of crisis centers around the world. For additional help, please visit the suicide prevention resource page.