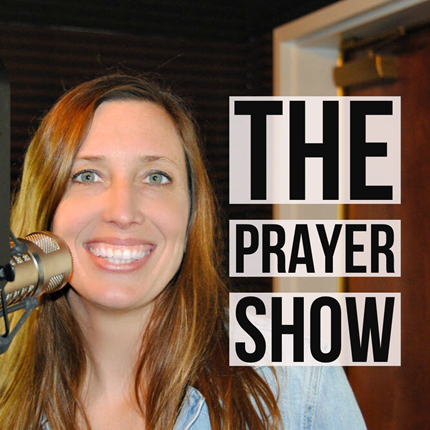 LIVE PRAYER – Get Encouragement, Hope, Love, Support, Community, and Prayer.
Welcome to The Prayer Show with Rachel Cardinal! The Prayer Show is a live show where we get together and pray for one another.
LIVE SUNDAY nights at 6pm CT/7pm ET
You Post, We'll Pray!
Here's what The Prayer Show is all about and why you should check it out and become a part of it!!
Praying Together for Our Needs
We started The Prayer Show for one reason, we believe in the power of prayer. God says to take everything to Him in prayer. God wants us to pray with others and pray in agreement for our needs. That's what The Prayer Show is all about. It's about praying together for our needs.
What Do You Need Prayer for?
What do you have going on in your life you need prayer for? Do you have something you are dealing with that's so big only God can help? It's essential to seek the Lord before making any important decisions. So many times, we just make a decision based on what we feel and take things into our own hands. We need to learn to wait on the Lord before jumping ahead. Before acting, let's ask the Lord in prayer together!
Taking the Focus off Ourselves and Focusing on God
By praying to God about your struggles and decisions, you are taking the focus off your anxiety, stress and less-than-ideal circumstances. You are focusing instead on God and his promises which include: everlasting hope, comfort, peace, grace, unfailing love, healing, mercy and so much more.
Let's Put Our Faith in God
Let's trust in the Lord and find our strength renewed. Let's put our faith in God not only when things in our life are going well, but also when we are facing struggles that rock our world. The Bible in Isaiah 40:31 says, "But those who trust in the Lord will find new strength. They will soar high on wings like eagles. They will run and not grow weary. They will walk and not faint." Together, let's pray for our needs, our worries, our struggles. Let's turn to the God of creation, our mighty, powerful, and loving God and ask Him for wisdom, provision, and help.
Follow and Subscribe to be part of The Prayer Show:
Like our Facebook page: @DawsonMcAllister  https://www.facebook.com/DawsonMcAllister
Follow us on Periscope: @DawsonRadio  https://www.pscp.tv/DawsonRadio/follow
Follow us on Twitter: @DawsonRadio  https://twitter.com/DawsonRadio
Subscribe to our YouTube channel: Dawson McAllister and TheHopeLine https://www.youtube.com/user/TheHopeline
Sign up to receive our weekly text message – TheHopeLine Text of the Week