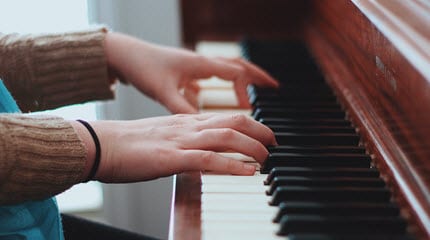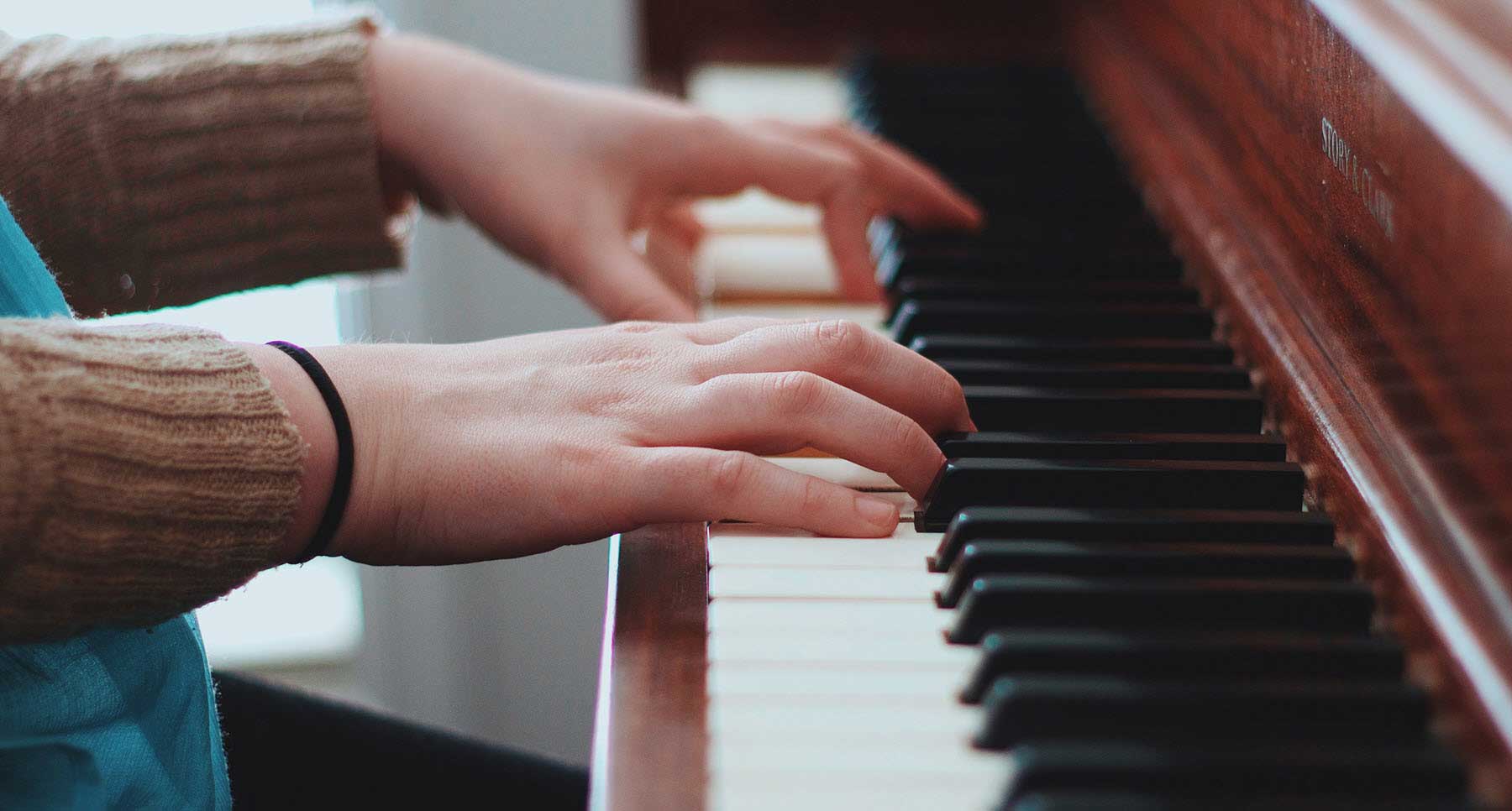 I was not raised in any type of religion.  The extent of my church involvement was helping my brother-in-law clean a local church. It seemed like I was always in trouble while I was cleaning that church. He did not like that I was teaching my nephews how to play cards, playing tag, hide and seek and playing the organ. During this time, I was about 13 years old.
I also loved the piano. When I saw this big beautiful thing with black and white keys, I could not resist playing it. I did manage to pick out the tune for "When the Saints Go Marching In" in before his voice boomed, "Get down and turn it off." He and my sister attended that church, but they did not take me. I guess Jesus was not concerned about my shenanigans because he saved my soul years later anyway.
The Longing in My Heart
However, even at an early age I felt a drawing to a spiritual being. When walking down the street at Easter time I saw multiple pictures of Jesus Christ in a storefront. I thought, Who is this Jesus Christ that he has so many pictures of himself?  Could it be God?
At age 17, I left home and the first thing I did in my apartment was to set up an altar. I do not know why I wanted to do this and I didn't know what symbols I should use. However, I decided to lay a white cloth on a desktop with 2 candles on each side of the altar. I put a cross in the center, a picture of Christ against the cross and a Bible at the foot of the cross. It was a way to get close to the longing in my heart.
My Crooked Path
My search for this Christ led me to tarot cards, Ouija boards, and other demonic activities. This was out of total ignorance. I did not know what I was getting into. Then I discovered the Catholic church. Their rosary beads, statues of Christ, and altars attracted me to the church.  However, this particular Catholic church let me know that I did not fit in since I was not Catholic.
So, I turned to the world. It only took one friend at work to introduce me to the bars, etc. I do not have to explain where this led me. My first indication that I was in trouble happened when I walked into a bar and the bartender said, "There she is. We got your stuff set up in the back." He meant the pool table and beer. I stopped and thought, Wow, am I really in here that much? Where else would I go? I did not have any family.
Through the same friend that led me to the dark side, I was led me to the light of Jesus Christ. Her mother attended a church and was praying for us. The church singles' group was having a camping trip over the weekend. This sounded great to us! We loaded the trunk with beer and took off to party. Little did we know that was not acceptable to a church group. When Saturday night came, they left in order to be at church the next day. I was disappointed because we had not even got to party. My friend and I stayed at the campground, so the beer would not go to waste. (And yes, they did play the snipe game on me.)
I Found My Home in Jesus
One Sunday at church when the altar call was given, I stood straight up to go down and receive Christ as savior. Then I just as abruptly sat down, but then I stood again and went forward. It was interesting because the senior pastor and the singles' pastor both did the same thing. One stood to come and pray with me and then the other one stood to come and pray with me. I know from the top of my head to the soles of my feet that electricity went through my body. My friend and her boyfriend followed, soon after, to receive Jesus Christ. Since I did not have any biblical background, I did not know what was happening. However, my thirst for God's Word could not be quenched. I still have that thirst today.
Through my journey with Christ, I have learned that it is not about religion or good works, but about having an intimate relationship with the living God.
In all of my life's ups, downs and crises, there is one theme that did not change, Jesus Christ never left me, hurt me or lied to me. I found my home in Him.
This Hope Can Be Yours
You can make this decision and receive Christ today. We are all going to die. Your soul is going someplace…heaven or hell. It is your choice.
The Bible tells us in John 3:16, "God so loved the world that he gave his only Son, that whoever believes in him shall not perish but have eternal life." Any time, any place you can ask Christ into your heart, tell Him you are sorry for all your wrongdoings tell him that you believe that he died on the cross for you. It does not take a 3-point sermon, dissertation or 10 prayers to tell God you believe and want Him in your heart. Then find someone to help you grow in your relationship with him. I promise you will never be the same person.
Living with Purpose – Becoming part of The Prayer Show
One night while I was cleaning my house I turned on the radio and I heard this guy talking to someone about suicide. My ears perked up. I thought, Wow! Who is this helping this kid? I listened and was impressed with the solutions he gave to him. I thought this guy knows what he is doing. Turns out I was listing to Dawson McAllister Live!
Then another caller came on the show talking about child abuse issues for her kids. I could not keep quiet about that. So, I called in to also offer advice and the next thing I knew I was on the air. I was scared to be live on-air, but Dawson said it was good advice so I shared my thoughts.
After my radio show experience, I stayed connected by becoming a Gapper on The Prayer Show.
I became a Gapper in order to give back.  As a Gapper I have committed to pray for others during the live prayer show. I want my hope, strength, and life experience to help someone else. Being able to pray and share my faith with others in The Prayer Show community is such a blessing.  Jesus Christ is the only one that will completely heal us.
Being a gapper gives me hope. Often when I listen to Dawson, his co-host, Rachel and others in the community, I find solutions to my own problems.  I feel supported by the show and it makes me feel useful.
I can see now that God was drawing me to himself at an early age. What an amazing thought! To know God was thinking about me and moving in me even when I didn't know him. I think maybe He loves me. 🙂
– Paula Jones