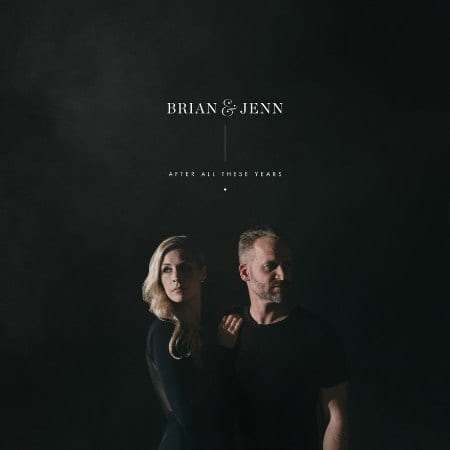 Brian & Jenn Johnson: After All These Years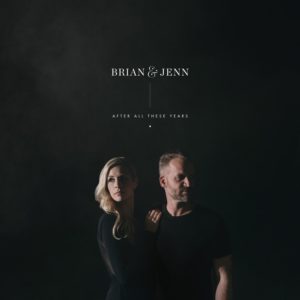 I got a chance to chat with Brian Johnson about the new album he and his wife released, After All These Years. Brian and Jenn Johnson have done many compilations with well-known artists over the years and they are worship leaders at Bethel Church in Redding, California and founders of Bethel Music and WorshipU. Their album, After All These Years, is their first solo release album together in over 10 years.
Brian says, "I think with this album, it's not as much about being wowed by something but about being honest and raw." He says, "We purposely, on many occasions, decided to keep things the way they were – even a vocal that's not perfect."
Have you ever asked what is the purpose of worship? Do worship leaders ever share about their own personal struggles? Have you been turned off from God because of what someone did? Did you know that worship can help with anxiety and depression? Brian shared answers to these questions and more. Be sure to click each of the links below to hear the actual interview.
What inspired you to write this album?
Brian explained, "The idea of doing an album after all these years is the title of the album, After All These Years, because of what happened throughout these past ten years. In this interview Brian shared openly and honestly about his nervous breakdown and other experiences that inspired their lyrics and compositions. Be sure to listen to the audio clip.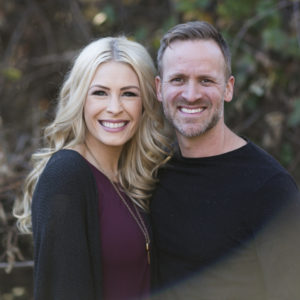 What got you through your nervous breakdown?
Have you wondered if celebrities ever have struggles? And how do they overcome them? Brian shared with me about his own nervous breakdown and said that he had to "go deep with God." Listen to what he shared in this clip of the interview.
How do you think worshiping God and seeking God can help with anxiety and depression?
Brian said, "I think it's like a reset button, your phone gets bogged down and starts acting weird and you got to reset it. I think we are the same way. I think it brings things back in the appropriate perspective and balance."
In honesty Brian shared this with me, "In my case, I hit a wall. I got put in the hospital that day, I just couldn't breathe, the emotional and spiritual became physical. I can coin this phrase, but consider it a gift when God becomes your only option. There is a point in all of our lives where God becomes the only option. The beautiful thing is when nothing works and we have one option with God. That's what happened. It's terrible, but at the same time the best thing that ever happened to me."
The beautiful thing is when nothing works and we have one option with God. @brianjohnsonM
Click To Tweet
Why do you think worship is so important?
Brian believes, "The beautiful thing about worship is there is a progression sometimes, it's like processing, like insecurity processing doubt…leading us into those moments, but God you were faithful here, you were faithful there. I can't feel or see, but I'm going to take a step of faith right now and sing out that I trust you."
What's the inspiration with the song, You're Gonna Be Okay?
Jenn wrote this song and Brian shared that, "She wrote it for a few of her friends, almost prophetic, declaring over them, prophesying: I'm seeing something, I'm feeling something from the heart of God that I know that you don't know and you're not feeling, but I'm just telling you right now, with the authority of heaven, you're going to be okay."
I'm just telling you right now, you're gonna be okay. @jennjohnson20
Click To Tweet
Is there something you would say to someone who is a non-believer or who has not been exposed to much worship music or this kind of music?
Brian said this, "I just feel there are so many distractions and things that get in the way of a pure relationship with God. And it's actually not complicated. It's quite simple.There is a Creator that created everything and sent His son. When we approach that, almost with a clean slate and just say: God if you are real, speak to me, if you are real, reveal yourself to me. I believe God will always reveal himself to a hungry heart, to someone that knows that they are not God, to someone that really, genuinely wants to know their Creator."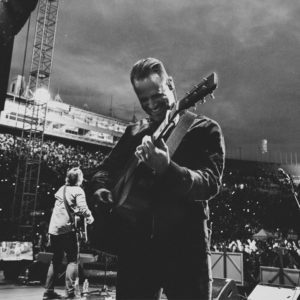 If you are struggling with making a connection with God, Brian shared this, "When I had my nervous breakdown, I had to connect with God as if I was on a deserted island for the rest of my life with nobody else there. I know that there has to be something that's bigger than me that holds this world together. You look at science, it's amazing what it takes for things to grow and live. When you approach God from that point of view you will find God as clear as day. I think keeping your relationship with God is just as important. Approaching God as if, that sacred time with Him, that sacred moment, is a big deal."
I believe God will always reveal himself to a hungry heart. @brianjohnsonM
Click To Tweet
Connect with Brian and Jenn Johnson: http://brianandjennjohnson.com/
Does anything Brian said challenge your way of thinking or did anything he say make an impact on you? Please leave us a comment below.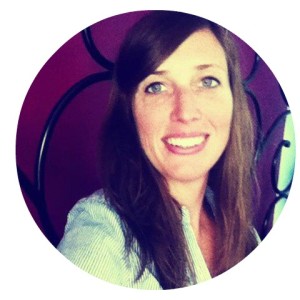 Rachel & TheHopeLine Team
---
Related Posts:
How Mandisa Overcame Depression And Found Faith Again
Interview with John Cooper from Skillet about "Stars"
7 Things I Learned About Prayer

---
If you are dealing with stress and anxiety, like Brian has, to get help, download your free eBook today.