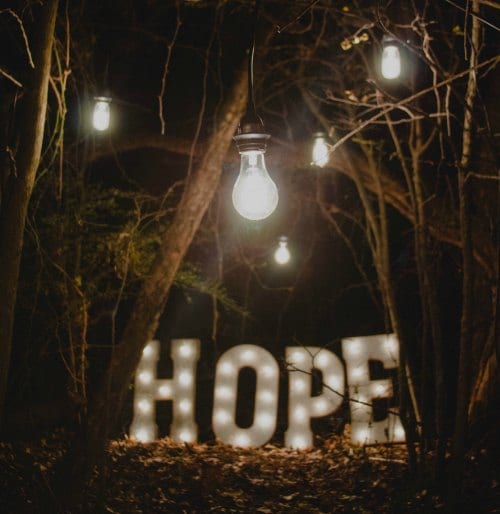 Life is Messy. 
We. Get. It.
And without support, many lose hope that things will ever get better.
That's where TheHopeLine comes in.
We want you to know that you are NOT alone. We've been there. And, we've talked to others who've been there.
Founded over 30 years ago by youth speaker and radio host, Dawson McAllister, we have heard the struggles people face and learned how to offer life-changing support. Our mission is to reach, rescue and restore those who are broken and hopeless. We encourage people in the midst of their struggles by providing clear thinking and right values.
Need Hope? We offer:
Dawson McAllister Live
The Dawson McAllister Live radio show has been heard on over 400 radio stations in the US and Canada.  The show features compelling, real life stories from those who have called in looking for help. You can listen as callers share their deepest issues and find compassion,  trustworthiness, and wisdom with host Dawson McAllister, and co-host, Rachel Cardinal. They not only care about the callers, but have the experience and resources to back it up. The show now airs on-line here – Dawson McAllister Live.
Resources on over 45 Issues
We address over 45 issues that people face…everything from mental health, to relationship issues, to self-esteem. Browse our topics to find how we can help you with whatever issue you are facing. Our resources include:
A nationwide network of Partners
Our partners have been carefully selected to provide an on-going community of care for the specific issues you are facing.
One-On-One Live Chat
For 30 years TheHopeLine has offered free and confidential conversations for those who are struggling with any of life's issues. We've been around a long time. We've heard it all and provided hope through it all.
Our highly trained HopeCoaches are certified in QPR Suicide Prevention and no matter the issue they always provide:
A listening ear
Encouragement and guidance
An unbiased perspective without judgment.
And most importantly LOVE and HOPE.

Prayer
If you desire to be prayed for, our Prayer Champions at ThePrayerZone would love to pray for you.
Here's what people are saying about us
A young man from Australia wrote, "Last night I spoke on live chat with one of the people here and after we finished I started feeling better, I see hope. Today I  shaved, put on a fresh shirt and even went to get something to eat. I feel much better and I know its not much, but I would like to donate something. You helped me when I was in the dark hole. Even if I'm not "cured" yet, I finally see hope, and I'm sure it was because of that chat and prayer I received! And who knows, maybe I am worth saving after all."
You are Loved
We know there are millions of people who need to hear that they are loved, they are fully capable of making healthy life choices, and their lives can change.
Our goal for TheHopeLine is to continue to provide practical help for the serious issues people face through our top-notch resources and partner organizations, as well as provide real and lasting Hope in Jesus.