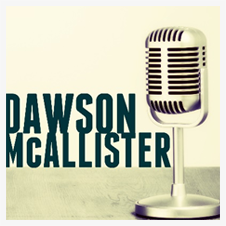 The weekend's YOUR chance to call in and talk with Dawson McAllister, LIVE On – Air! Dawson's Christian radio show "TheHopeLine," goes Live on Saturday night, 8 PM – 11 PM (Central Time), and the CHR/Top 40 radio show "Dawson McAllister Live with Jessica McVay," goes Live on Sunday night, 9 PM – Midnight (Central Time).
Dawson wants you to share hope with others and his Facebook page is where you can do that! Plus, you can join TheTribe, Dawson's group of listeners who are passionate about doing the right thing and helping others to do the same. Like the page now and get in on the conversation.
Phone lines open at 8 PM CST, Saturdays and Sundays ONLY
Find us in your Area
Discover our show playing in your area
Radio Stations
St. Florian-Florence-Muscle Shoals, AL
Monday – Friday: 7pm – 11pm CT
Victorville-Apple Valley, CA
Monday – Friday: 12am – 4am PT
Ft. Collins-Loveland-Greeley, CO
Ft. Myers-Naples-Marco Island, FL
West Palm Beach-Boca Raton, FL
Ft. Pierce-Stuart-Vero Beach, FL
Davenport-Rock Island, IA
Bowling Green-Central City, KY
Monday – Friday: 10pm – 2am CT
Monday – Friday: 10pm – 2am CT
Monday – Thursday: 10pm – 2am PT
Monday – Friday: 12am – 4am PT
Monday – Friday 1am – 4am ET
Pottsville-Wilkes Barre, PA
Mt. Pleasant-Isle of Palms-Sullivans Island, SC
Summerville-Monks Corner-Goose Creek, SC
Monday – Friday: 11pm – 3am CT
Clarksville-Hopkins, TN-KY
Washington (Hagerstown), DC
Monday – Friday 2am – 4am CT
TheHopeLine
Saturdays, 8 PM – 11 PM CST | Studio Hotline: 1-800-394-4673
Dawson's Christian faith-based call-in talk show about real issues facing teens and young adults. Phone lines for TheHopeLine radio show open every Saturday at 8 PM, Central – 1-800-394-4673. Share your story and get prayer, advice and encouragement. When you hear Dawson mention Peer2Peer, that's your chance to call in and give advice to the caller with the Peer2Peer story LIVE On-Air. You can also be involved with the show via Dawson's social media platforms. Use the #TheHopeLine & #ShareHope hashtags to get involved.
Dawson McAllister Live
Sunday, 9PM – 2 AM CST | Studio Hotline: 1-800-394-4673
Hear Dawson and co-host, Jessica "Jai" McVay, give clear, caring, common sense advice in a fast paced caller after caller style show on CHR/Top 40 radio stations. Phone lines open at 8 PM (Central); if you're 29 or younger, call 1-800-394-4673 to talk LIVE On-Air with Dawson & Jai. Dawson McAllister Live is built to be an interactive show, interjecting listener comments in real time via Dawson's social media platforms and LIVE On-Air. Be part of the show and have your comments heard On-Air by using the #DMLive hashtag, or post/tweet to Dawson online.
Dawson McAllister Late Nights
Weeknights, Check Local Listings
It's more calls with Dawson & Jai and the music you love. Ask your questions and give your own advice & encouragement on Facebook and Twitter, and you'll be heard On-Air. Use the #DMLateNights hashtag to be part of the show.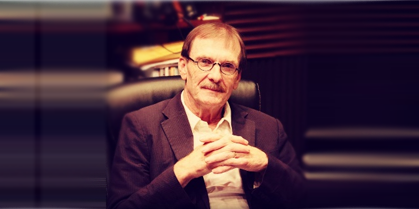 Dawson McAllister is recognized internationally as a gifted youth communicator. During his career spanning two decades, Dawson has spoken to millions of teenagers and young adults through television, student conferences, and radio.
In January 1991, McAllister began broadcasting a live two-hour call-in program for teenagers on 13 radio stations. Dawson McAllister Live! was also recognized by the National Religious Broadcasters association in January 1994 as the Talk Show of the Year. Now Dawson McAllister Live! is broadcast nationwide and in Canada on Top 40/CHR radio stations. Dawson's newest show TheHopeLine is broadcast across the US on Christian radio stations.
When Dawson is not hosting his radio program or speaking at a conference, McAllister is at home with his wife, granddaughter, and his animals. They live on a farm—McAllister's an avid horseman—just south of Nashville, Tennessee.
McAllister has written 18 manuals from which he teaches at student conferences. His two most recent manuals are Making Peace at Home and Finding Hope For Your Home. His books include: Please Don't Tell My Parents and How to Know If You're Really in Love.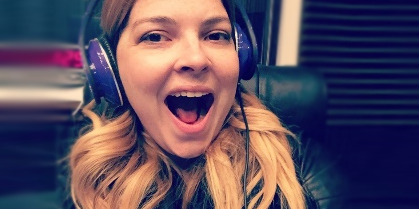 Jessica "Jai" McVay joined the Dawson McAllister Association in May of 2012 as Dawson's "Online Connection", moving to full co-host of Dawson McAllister Live. You can hear Jai give her own loving advice and encouragement to hurting teens and young adults every
Sunday night on
#DMLive.
Prior to joining the DMLive, Jai McVay acted as President of McVay Media's "New Media" division, where she's helped clients build their online strategy and audience. Born and raised in Cleveland, Ohio, Jai grew up a die-hard Browns, Indians, and Cavs fan. Jai also studied film and television in New York and Los Angeles.
"Working with Dawson has been such an enlightening pleasure. It really is true, we all struggle, but it helps to know you're not alone. We're all helping each other. It's beautiful and encouraging!" – Jai McVay