How do I know if I have an eating disorder?
A guide to understanding the types, risks, and signs of eating disorders along with ways to cope and find help.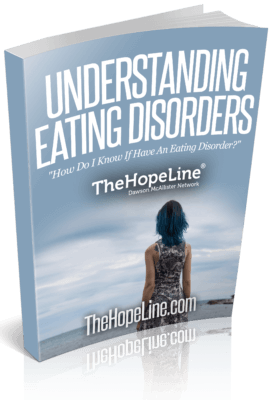 Get Your Free eBook— and Start Your Healing Journey Now
Free eBook: Understanding Eating Disorders
Did you know that 81% of 10-year-olds are afraid of being fat?
How many of those 10-year-olds will suffer from an eating disorder by the time they are 12?  Want to learn more about eating disorders or find help for yourself or a friend? Simply fill out the form to download our free eating disorder eBook for information about the types, signs and risk factors of eating disorders, along with guidelines on how to find help.  
In this eBook:
32-page magazine-style eBook with photos, audio, and video. 

Actual radio calls and stories from young adults struggling with an eating disorder.

Types and risk factors for developing an eating disorder. 

Males and eating disorders.




Tips for talking about your eating disorder with others.

How to help a friend dealing with an eating disorder