Am I Addicted to Porn?
Better understand the signs of pornography addiction, the affects it has on your life and relationships, and find advice on how to overcome.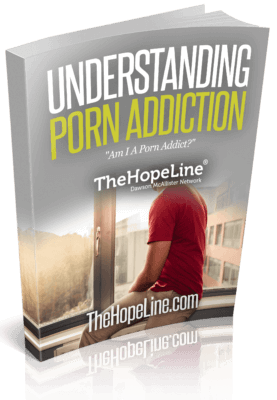 Get Your Free eBook— and Start Your Healing Journey Now
Free eBook: Understanding Pornography Addiction
What's the Big Deal About a Porn Addiction?
A pornography addiction destroys relationships, distorts your view of sex and healthy relationships and even rewires your brain! You can be free from the shame and guilt of porn.  The journey is not easy but it's worth it for you to live your life to the fullest. Fill out the form to download this free eBook for information about how to overcome this destructive addiction today!
In this eBook:
 

24-page magazine-style eBook with photos, audio and facts about porn addiction.

Real audio calls and stories from young adults experiencing issues with porn addiction. 

Sexual addiction screening test. 

Advice from peers about porn addiction. 

Tips for helping someone with a porn addiction. 

And, signs to know if you are addicted to porn and how to find help.