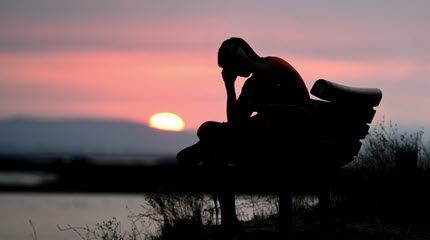 Feeling Grief of a Loss from Afar
One of the most difficult things about distance, whether it's living far from people you love or having to remain apart for safety reasons due to social distancing, is knowing how to comfort each other in an especially difficult time.
When someone dies, a funeral can offer a place for people to come together to grieve, to mourn, and to celebrate the life of the person they loved. But what happens when distance, illness, or other circumstances beyond our control prevent us from attending a funeral?
I feel your pain and understand your frustration and confusion. But I hope it brings you peace to know that healthy grieving for lost loved ones is still possible, even when attending their funeral is not an option. Here are some things you can do to express your grief and find support during your time of sadness and loss.
How to Properly Grieve from Afar
Let Yourself and Others Feel and Express Grief
There are going to be lots of strong, difficult feelings about your loss, and about the fact that you can't come together with others to grieve that loss. It's important you allow yourself to feel and express those feelings, even if they are unpleasant, unusual, or seem negative.

You can write your feelings down in a journal, pray about your grief, or share your feelings with a friend or mentor. When you are able, it's also healthy and helpful to invite others to share their feelings about the person you lost, so you both know you are not alone in the love you had for your family member or friend. 
Set Aside Special Times and Acts of Remembrance 
One of the reasons many people find a funeral or memorial service helpful is that it is a dedicated time of remembrance for their loved ones. You can still set aside special times and acts of remembrance for your loved one, even if you are unable to attend a funeral for them. You might try something like:
Scheduling time each day or each week to have a moment of silence for your loved one

Having a special notebook or journal where you write memories of your loved one, or letters to them about what they meant to you and how much you miss them

Lighting a candle for them to remind you of the joy they brought to your life.

You might light the candle during the time you set aside to honor their memory, or during a meditation or prayer time. 

Create an online group, group message, or email thread where people can share their memories or acts of remembrance with one another as you all share your grief
Remind Yourself You are Loved
One of the most comforting things we can do in a time of grief is to remind ourselves we are loved. We were loved by the person we lost, we are loved by the people in our lives offering us their support, and we are loved by God, even in our toughest seasons of life. 
You do not need to feel guilt or shame about not being able to attend a funeral. You do not love someone any less, and you are no less worthy of others' love during this time.
You do not need to feel guilt or shame about not being able to attend a funeral. You do not love someone any less, and you are no less worthy of others' love during this time.
Click To Tweet
Reach Out and Ask for Grief Support
Grief is not something you are going through alone, even though your relationship with the person you lost was something unique. You can reach out for grief support to friends and family, to your faith community, or to a counselor or mentor.
If you still feel overwhelmed by grief, you are not out of options for grief support. TheHopeLine offers chat or email mentoring from trained HopeCoaches who are here to help. 
Talk to a HopeCoach today about your grief, how you hope to honor your loved one, and other struggles you are facing. We are here for you, and we will do whatever we can to help you find a sense of hope and peace as you grieve.
If you're going through the stages of grief, you need spiritual encouragement. These Bible verses can help find peace and comfort.
We also have a partner, GriefShare, who is a caring support group of people who will walk alongside you through one of life's most difficult experiences.
Your Friend,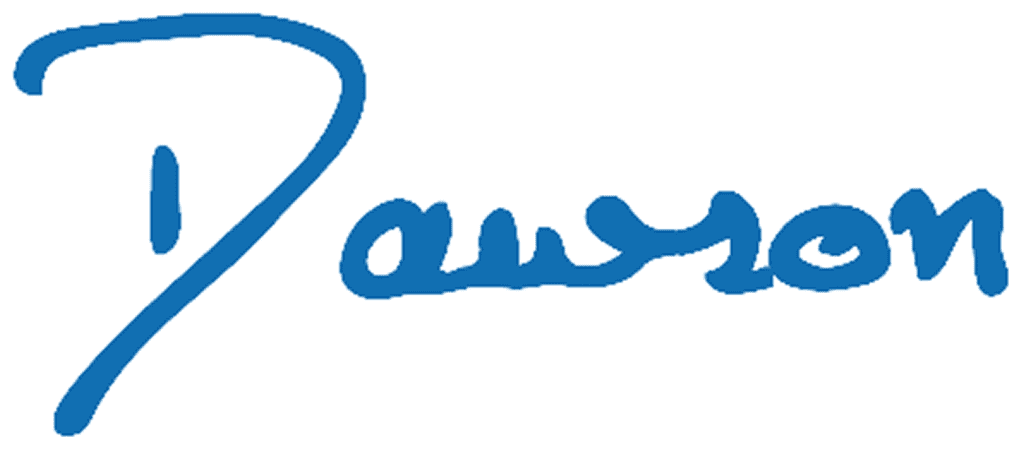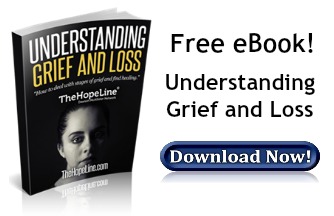 Photo by Jude Beck