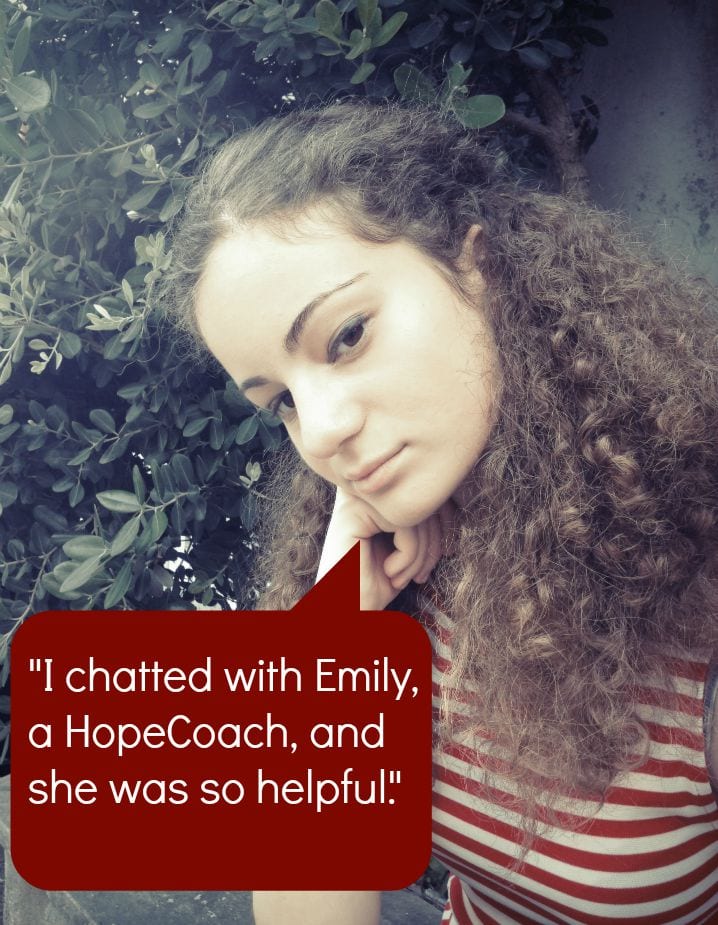 What If Your Social Fear Kept You From Enjoying Life?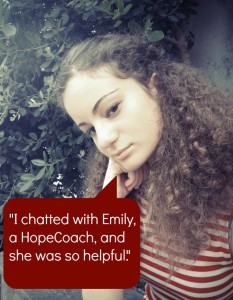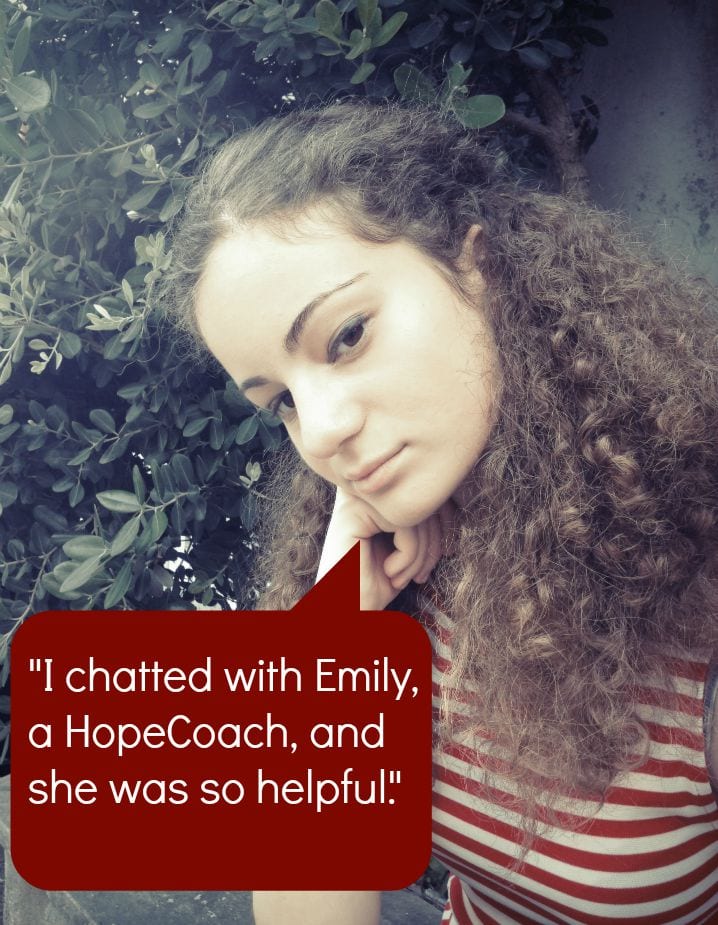 I am thirteen. I had a little group of friends. My family was united. I had an awesome life until my parents' divorce when I was nine. After that, everything went down. I started becoming more and more afraid of meeting new people or even old friends. I was afraid of even making eye contact with anyone, and would cry when going to a party. I didn't know how to tell my parents because I didn't want to be a weight for them.
I was suffering so much, but I didn't know what to do. Then, I learned about TheHopeLine.
I chatted with Emily, a HopeCoach, and she was so helpful. She told me to write a letter to my parents about it. They inmediately understood and took me to a therapist. Now, I rarely panic about going to a party, and I feel really happy. My relationships have never been better. Thank you Emily!!
-Isabel
---
Related Posts:
Megan's Struggle With Anxiety Disorder
How To Find Sanity In An Insane World
Mental Illness Is Not Mental Weakness

---
For information on how to understand the causes of anxiety and social anxiety disorders and how to deal with them, download TheHopeLine's free eBook.