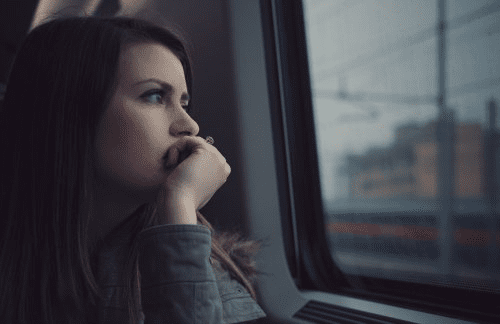 No Matter What You Are Going Through….
We will deliver hope for your journey every week.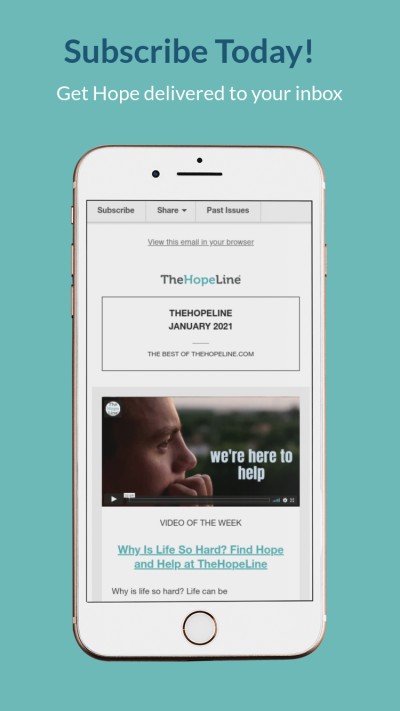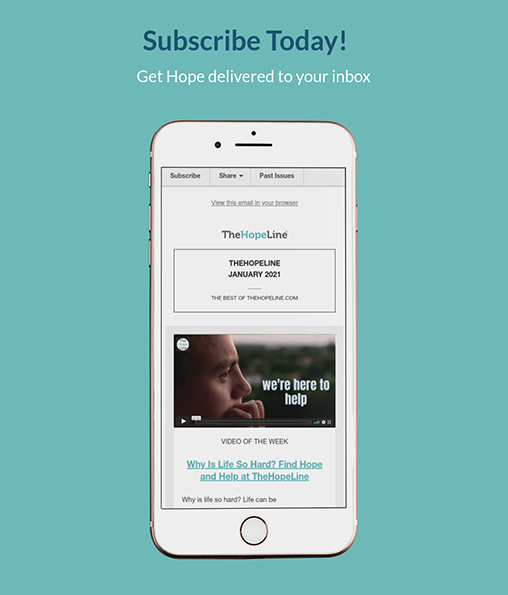 Subscribe to TheHopeLine for weekly encouragement! We will send you a FREE eBook as a bonus.
Also, get encouraging text messages by checking the box below and including your phone number!
---
What you get when you sign up for our emails and texts?
Our weekly messages of hope will encourage, inspire, and inform you. Here at TheHopeLine, we only exist to give you support and help. We offer a place to face your struggles, and deal with them. This means the content in our emails and texts are filled with hope directed to you, including assurance you are not alone, coping mechanisms, and answers to really hard life questions.
Weekly Emails:
An email delivered to you on Wednesdays.
A weekly dose of encouragement and hope.
Access to the latest from TheHopeLine.
Ways to get help from TheHopeLine & trusted resources.
Topic-based help through:

Blogs
eBooks
Videos
Podcasts
Stories
Verses of Hope
Trusted Resources
Bi-Weekly Texts:
Texts on Thursday and Sunday nights
Messages include:

Inspiring quotes
Links to the latest topic-based help from TheHopeLine
Notifications for new podcast episodes releases, and live shows
Verses of Hope
Ways to get help from TheHopeLine for you and your friends.
All messages, both emails and texts are filled with truth, love, hope and encouragement to remind you that life is worth living!
We cover the topics:
Understanding Mental Health
Recognize Abuse
Addiction Recovery
Relationship Challenges
Dating Tips
Grow Your Faith
Practice Self-Care
Improve Self-Esteem
And Much More
You don't have to face what you're going through alone; we've got help and support readily available for you.
If you are interested in these topics, sign up to receive weekly emails and texts from TheHopeLine!