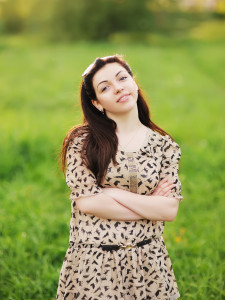 My boyfriend of 5 years broke up with me and told me he had a date with some someone via text message. My son who loves him was as crushed as I was, as he felt as if he had lost a father.
Through talking to a HopeCoach, we uncovered that I had been in many unhealthy relationships, even with my own parents. Not only was I relying more on people to make me happy and not myself, but my relationship with God was unhealthy and untrusting. I'm still hurting, but I know it doesn't matter if my ex comes crawling back or not.
I will not be happy or be able to make anyone happy, until I am right with God again.
We prayed and although I'm still hurt, I feel hopeful knowing that I'm not alone and I never was. I was simply looking in the wrong places.
-Michelle