My story starts off on August 17th, 2015….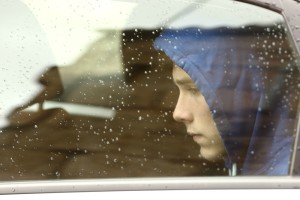 On August 17th 2015, I attempted to take my life by crashing a car into a pole driving 85 mph.  All the problems I had in my life were adding up and I thought to myself…what's the point? I have no future.  My ex of 2 years ago is ruining my life because of one choice I made and the girl who had always been by my side left me and that devastated me.  I thought nobody will ever love me like she did.
I sent her a pic of me crying then I went out to my car and I called my best friend and I told him, "I can't do it anymore…I'm done."  He said, "What happened?"  I said, "The stuff with my ex and she left me…I'm going to do it!!"  And he said, "Do what?"  I said, "Speed…I'm going to drive 140 mph into a pole," and I did exactly that.  A lady watched me roll my car, she watched me hit the pole, right now I'm in the process of finding her to thank her for calling 911.  I also was assumed and pronounced dead on scene. My ex was going to the store and she looked down the road and saw my car rolled over, and she's the one who got the phone call.
After that incident, I feel more positive about life.  My message is: Don't keep quiet if your going to hurt yourself or others…please speak up.  If you are feeling suicidal then talk to someone, don't keep quiet about it.  There is someone out there who will listen to you. 
John
If you or a friend need support right now, call the National Suicide Prevention Lifeline at 1-800-273-8255, for free confidential, 24/7 help. Head here for a list of crisis centers around the world. For additional help, please visit the suicide prevention resource page.
For information on what to do if you are having suicidal thoughts or if you know someone who is considering suicide, check out TheHopeLine's eBook: Understanding Suicide.