Quinn's Story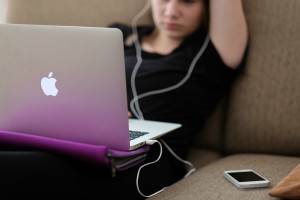 I have always seemed like the happy one of my family. No one notices things that they don't want to. In September 2015, I jumped off of a freeway overpass. I was in the hospital for over a month. I will have lasting impressions of the injuries I sustained for the rest of my life.
TheHopeLine has been here for me when I needed someone to talk to.
My family doesn't want to talk about it. My brother calls me the family cripple. My family views me as disabled. I might have a limp, and I might be depressed, but that does not make me any less of a person. I am embarrassed to say that I need help from my family, because it has been made into something to be ashamed of.
Thank you TheHopeLine, for being the one place that I can go to talk.
-Quinn
We can be there for you too!  It doesn't mean the struggle will end immediately but it does mean you don't have to face it alone.  We will listen and love on you without judgement!