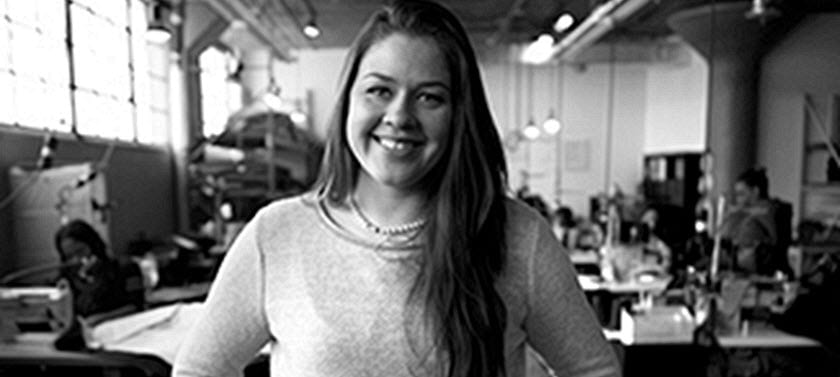 Veronika Scott was a kid of addicts.  She ended up getting a scholarship and went to college.  While a design student in Detroit, she was given the assignment to create something that would fill an actual need. That assignment changed her life.
Here's Veronika's story:
Veronika wanted to provide the homeless with something that would really help them.  She started by doing her research at homeless shelters.  She designed a warm, heavy-duty coat that can be folded out into a sleeping bag.  It is designed with insulation for warmth, with Velcro because buttons pop off and zippers can malfunction, and it gives room for bulky clothes or possessions to be worn underneath it.
When Veronika was testing one of her prototypes at a homeless shelter, a homeless woman screamed at her and told her that they didn't need coats, they needed jobs.  Veronika realized that was the truth.  She now hires women from the homeless or women shelters to manufacture the coats.  Her company employs 20 previously homeless individuals and are dedicated to paying a living wage.  What started off as a class assignment changed her life, she is now a 24 year old CEO and founder of the nonprofit company: The Empowerment Plan.
The coats are given out to the homeless at no cost to them.  On The Empowerment Plan's website, is written:
"We believe in giving second chances to those who want it, and providing warmth to those who need it."
You can find out more about The Emplowerment Plan here: https://www.empowermentplan.org/
If you or someone you know has done something that has helped others or is changing lives, let us know and we'd love to share their story.  Click here: Millennials Share Hope.
---
Related Posts:
5 Amazing Reasons Why You Matter
Confessions of a Dyslexic Pretty Girl
'Identity': A Chat with Christian Recording Artist Colton Dixon
---