Michaela Hatfield, a 16 year old Contemporary Christian Artist is making a difference.
Michaela Hatfield is a 16 year old Contemporary Christian Artist from Kingston, TN. She is currently signed to 3 Nails Artist Management. Her debut CD Unlockedis now out, and features a blend of contemporary and old time favorites, such as Long Black Train, How Great Thou Art, and Come Rest. Recently she hit number 2 on the Reverbnation charts for Christian Rock nationally.  Growing up Michaela was not immune to the many issues teens face today. She experienced depression and cutting was her way of coping.  Hear Michaela's story and find out how she got help and is now helping others through her music.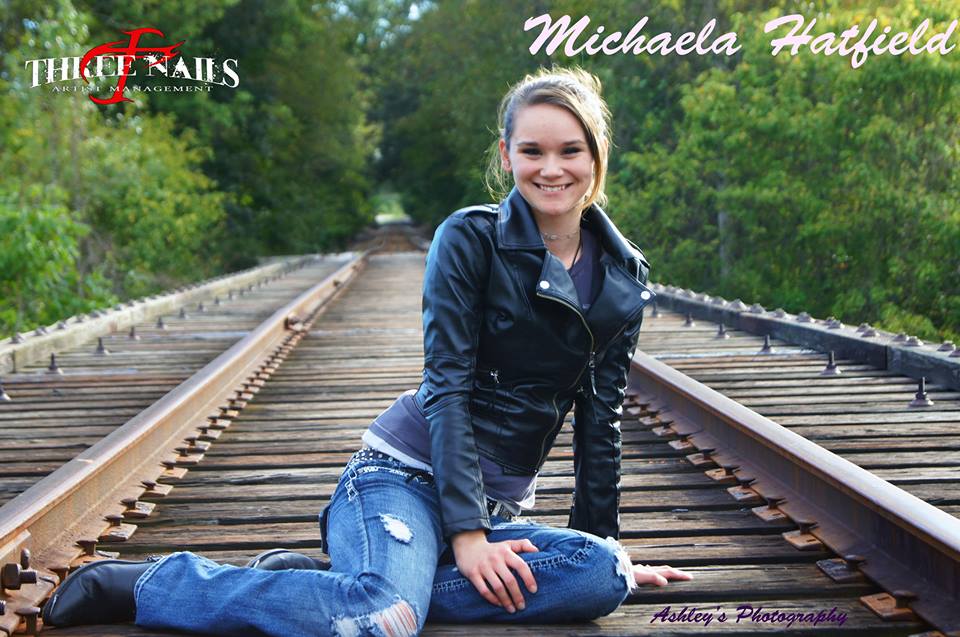 Tell us about your struggles with self-harm.  Why did you cut yourself?
It started out as just depression then that just kept getting worse and I started to feeling nothing, so much to the point where I would cut just to feel again. I hated everything about myself and I just didn't care what happened to me. I didn't want to live. I had low self-esteem, I hated the way I looked, and I hated living. I felt invisible and lifeless. I started getting depressed when a lot of my friends left and betrayed me. My family and I have been taking care of my Pappaw for quite awhile and having my "friends" do that didn't help me any. I started having anxiety attacks, and my depression throughout the year just kept getting worse. Cutting was the only way I felt alive.
How did things in your life get better?
I would try to switch the negative with the positive, my whole mirror was filled with encouraging Bible verses and song lyrics, I tried to tell myself I was beautiful everyday in the mirror even though I didn't believe it…at first. It may not sound like a lot but it did help. When I tried to cut myself the last time, I had hit rock bottom, I tried and tried and tried and no matter how hard I tried to cut myself, the blade wouldn't work.  I kept asking God where he was and if he was even there and that was my answer. After that night, I started putting my trust and faith in God for the first time, in a long time. And I started to feel again, I felt love and joy again, I could actually smile. Not the fake smile everyone saw. The mask was gone and the real me was there. My family helped me to keep going. When I wanted to end my life, they are what kept me going. I didn't have friends at that point, I had family. I kept trying to hold onto what friends I thought I had, even when they betrayed me. I never realized that God was what I really needed and that being alone wasn't all that bad. I felt free finally.
What message do you have for others out there that may be going through similar struggles that you had?
There is HOPE! It may seem dark now but the day will come again. Even in the night there is still a light that shines brightly till the break of day. You don't have to fight whatever you're dealing with alone, there are people who understand and are willing to help. All you have to do is reach out.  TheHopeLine is a great resource and I wish I had known about TheHopeLine when I was in my situation.
What made you want to pursue a career as an artist?
I always sang, but I had stage fright. I still do, some days are worse than others but the kids and the people that come up to me afterwards are worth it. I've always wanted to inspire people to be kind and to go after their dreams even if they sound impossible. 🙂
Your voice has been compared with some big name artists, who do people say you sound like?
That's a good question, people compare me to everything XD. I've been told I sound like Amy Lee, Alison Krauss, Patsy Cline, Shakira, Ozzy Osbourne ( just kidding on that last part XD). Maybe one day someone will tell their friend, "You sound like Michaela Hatfield."
Where does your inspiration come from?
My Pappaw used to play a lot of bluegrass when I was little and he played a lot of instruments….guitar, fiddle, mandolin, and banjo. I know rock and bluegrass are pretty much opposites of each other but he got me interested in music in the first place, that and my dad, he has a pretty huge library of music, one of my first videos is of me singing, My Immortalby Evanescence at like 9 or 10 years old.
Where should we expect to see you in the near future?
North Carolina, New York, Ohio,  the monster under the devils bed…LOL, just kidding XD. Your guess is about as good as mine. Wherever God wants to take me, that's where I'll go. 🙂
---
Related Posts:
A Door of Hope
Why Do People Self-Harm?
How To Quit Cutting

---
Visit Michaela on Social Media!
Facebook: http://www.facebook.com/cmichaelahatfield
YouTube Channel: http://www.youtube.com/user/MichaelaHatfieldBand
 Website: Final Flight Band
Michaela is a strong supporter of The Purity Pledge, True Love Waits, and is a spokesperson for the NoSexMovement, as well as being a partner for TheHopeLine. She is on tour with The Restoration Tour brought by 3 Nails Artist Management.
Her favorite verse is: "But they that wait upon the LORD shall renew their strength; they shall mount up with wings as eagles; they shall run, and not be weary; and they shall walk and not faint." -Isaiah 40:31
If you or someone you know is struggling with self-harm, check out TheHopeLine's free eBook.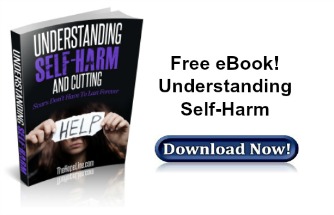 Resources for anyone struggling with self-harm…