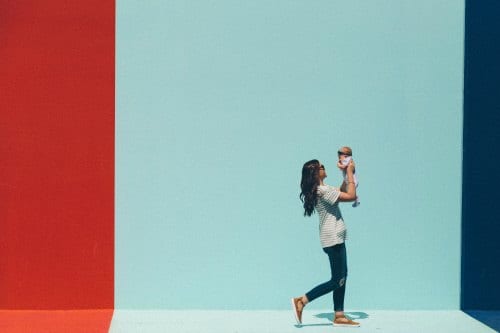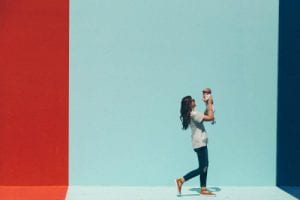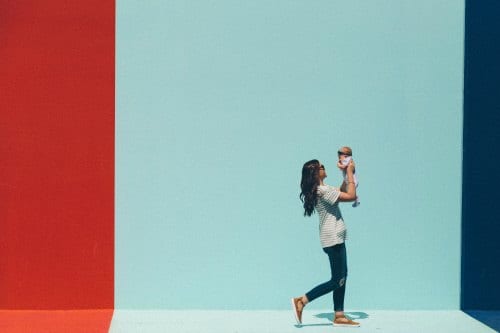 I always felt worthless…not good enough, not smart, nor beautiful. I wanted to do things that I knew weren't right, but I wanted to do those things to forget…to forget what I was going through at the moment . I felt like everyone around me disliked me. I was so insecure of me, all of me. I thought about doing things but every time I had a thought of those, my daughter's little smile would appear.  Every time I was down crying , she was there to pick her mamma back up. Looking at her motivated me to think better and to do better things not only for me but most importantly for my daughter. I became a Christian and accepted Jesus Christ in my life about 6 months ago…trust me when I say he is real, I love him so very much. I know I'm a strong single mother and will be able to do it on my own without having to depend on anything. I'm no longer insecure about myself because I know that I'm perfect to God. I wake up every morning calling myself beautiful after looking in the mirror while brushing my teeth. God is amazing. And remember: "Believe in yourself, anything is possible!"
Tania
Believe in yourself, anything is possible! - Tania
Click To Tweet
If you are feeling alone and are dealing with something that is emotionally painful…let us help you.  Chat with a caring, loving HopeCoach!
---
Related Posts:
Why Do You Hate Yourself?
5 Amazing Reasons Why You Matter
---
Photo by Dakota Corbin on Unsplash
Don't stay in that place of feeling worthless, it's going to take time to change what you think about yourself but it's possible. TheHopeLine's eBook on self-worth gives practical advice about how to increase your self-esteem.