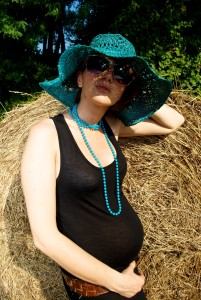 Well first off my name is LisaI chatted with a HopeCoach named Stephen a week ago and this is my update to him and everyone.
Basically, I got pregnant very unexpectedly. My boyfriend and I used protection, but somehow the condom must have broken because about 5 weeks after that I found out I was pregnant. I was really struggling with guilt and what to do about the baby. I felt so stupid for letting this happen. I'm 16 years old and a Junior in high school, I wasn't supposed to have a baby or get pregnant.
But then I found TheHopeLine and I talked to Stephen and he told me that no matter what I've done or will do God still loves me and will never leave me.
Then Stephen got me help with a pregnancy center. After that I ended up talking to a few people about what to do with the baby. After talking and praying with my family and everyone I lovedI decided 100% to keep my baby. In 2 months I'm going to be a mom to a Beautiful Baby Girl and I know it's not going to be easy, but God will always be there for me when I'm struggling. Thank you Stephen for everything and helping me to make the decision to keep my baby girl! "¢¥