I remember many years ago, reading an article about condoms. There was a big debate at the time as to whether condoms would slow down the sexual revolution and really make sex safer. There was a quote from a Catholic priest which I'll never forget. He said, "I'll believe in condoms when they come up with a condom for the heart."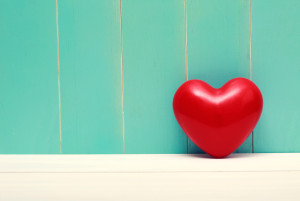 We live in time when condoms are thrown out into the crowd, telling you if you're going to have sex you simply have to protect yourself. But I have yet to find a condom for the heart. When I say heart, I'm talking about your deepest emotions, the way you look at your self, and how you feel about the one you love.
I have talked to hundreds of people who cannot erase the regret and pain that has been brought on by having sex with their boyfriend, girlfriend or even a stranger. This is a pain that no condom can ever protect you from.
Ride a roller-coaster or go on a trip if you need thrill and excitement. [Lovers] come and go, but babies, STD's, and regret stay.
Everybody is looking for someone who will love them unconditionally. Sex alone will not fill that void. In fact, casual sex will just leave you empty, but wanting more, making the ache deeper and deeper. Julianne says it really well: Why have sex over a feeling that can come and then go. Sure sex is fun and a thrill, but the heartache and worries are NOT WORTH IT!! Ride a roller-coaster or go on a trip if you need thrill and excitement. [Lovers] come and go, but babies, STD's, and regret stay.
Condoms can't protect you from feeling like you can't ever get enough of the other person's love. I received a comment from Lucy, who talked about having sex for the first time at age 13, and the attachment she automatically felt for the guy: When this happened, it was the biggest mistake of my life. I lost something I will never be able to get back. I was so madly in love with this guy, had such low-confidence, and was willing to do anything to keep this guy in my life. Having sex was what he wanted, and all he wanted. We did not use a condom, and surprisingly, it was not my biggest regret. I was used, and then dropped. I am still not able to get over this guy. We don't talk anymorehe hates me. Sadly, I'd still do anything to be close with him again. I wasn't ready and now I'm so emotionally attached.
Tragically, Lucy still does not understand she is set up for more hurt if she goes back to this guy. Because, like all of us, she has not found a condom for her heart. She is playing with emotional unprotected sex.
Anthony admits that guys don't have a condom for their heart either: Me and my girlfriend were going out for about a year and a half when we had sex for the first time. Every time after that all she wanted was sex. I didn't want to but I thought I loved her so I gave in. When she thought she was pregnant, things went down hill. Good thing for us she wasn't. When we broke up she thought that I was using her for sex when I never really wanted to.
Condoms can't protect you from feeling like you can't ever get enough of the other person's love.
Condoms don't protect your reputation. When Tiffany was 16, she had already had sex with ten different guys. She painfully explains her situation: After the third guy I was really wanting to kill myself because all the guys in my town were calling me the town ho, but I just wanted to get pregnant so someone would love me. Well, I did get pregnant. But after the guy found out he beat me upand like he was trying to doI had a miscarriage.
Too bad Tiffany didn't have a condom to protect her reputation, but there's no such thing.
Condoms also cannot prevent you from feeling cheap. Mandi shares how she carries a lot of the heaviness and shame that came from having sex: I dated a guy who told me he loved me, and how wonderful things would be. He forced me to have sex and then broke up with me. I felt so ashamed for going out with him and didn't understand how he could do that. I felt like it was all my fault. I lost a lot of my self-respect. I felt like no guy would ever really love me.
All of these stories prove a point. Condoms only do what are they are designed to do and that is to help with birth control and protect from STDs. Sometimes they fail even doing that. But they are not designed to protect your heart from being broken with irresponsible and uncommitted sex. Until you find a partner who will stay committed to you for the rest of your life, you will always experience the pain and regret of a heart without a condom.
Next week's topic is how to break up with your boyfriend or girlfriend.
Comment and tell me your stories of what happened when you broke up with them, or they broke up with you.