The consequences of suicide are not just that one person is dead, that a precious life has ended. It is also a tragedy of epic proportions for the people left behind.

If you've ever known someone who has died by suicide, you know there's absolutely no question suicide is a horrific tragedy. Suicide is a horribly wrong answer to whatever problems we face. A person's pain is very real and understandablebut there are healthy ways to deal with it. Suicide is not one of them.
The consequences of suicide are not only that one person is dead, it's also a tragedy for the people left behind that goes on for many, many years.
---
The "You Hurt Me So I'll Hurt You" in Suicide
Many Suicide Attempts are Brought on by Interpersonal Conflicts. These conflicts are used to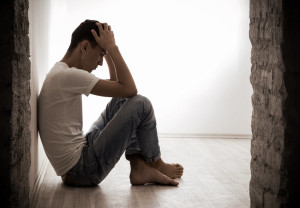 impact others.
It's like someone is saying: You hurt me, now I'll hurt you.I will make you pay for what you have done to me.They don't love me now, but they'll think of me when I'm deadMaybe you'll learn a lesson, or feel guilty the rest of your life for how you treated me.This is irrational thinking of someone who is in a state of hopelessness and darkness. 
This is the irrational thinking of someone who is in a state of hopelessness and darkness. Click To Tweet
Tabi wrote:
My dad killed himself when I was 16. I am now 21 and still am haunted by questions like 'Why and How could he do this? Didn't he care about my family and me?' I yearn to know the thoughts that went through his head when he was thinking about and finally made that choice. Knowing the suffering that suicide causes first hand to both friends and family has even saved me when I was seriously considering suicide.
If every person who ended their life by suicide could have just stopped and thought about the enormous pain their actions will cause, perhaps there would be far fewer self-inflicted deaths.
Anna had felt suicidal for several years: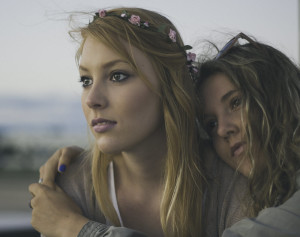 What woke me up was my friend who killed herself. My sister told me that the pain I had from my friend's [suicide] would be the pain that all my family and friends would feel. So it was kind of a guilt trip, but it saved my life.
People left behind after a suicide will wonder what they could've done differentlyliving with questions of shame and guilt the rest of their lives.
An anonymous blogger wrote about how thinking of his little brother saved his life:
How would it sound to say he never knew his big brother because he killed himself? So I lived and I am happy for it now because I can look back and say that I'm a survivor of a hugely difficult time that almost claimed my life!
God loves you and there are others who will love you if you reach out. #youmatter Click To Tweet
There are many reasons why a person should not kill themselves. I have dealt with just one of those reasons.  A person who ends their life by suicide thinks he or she may be hurting just one person, and if that person has hurt them, it's worth it to get revenge.
They fail to understand they don't just hurt one person, but many, many others.
It's not worth it.
It's never worth it.
Cheyenne wrote:
 Life may not seem worth living to you because you are having problems but I'm here to say it will not only affect you but your family and friends too. You have to stop and think of yourself  first, but also think of them too. I'm so thankful I'm still alive today!
People you leave behind will wonder what they could've done differently.
No matter what you are facing today, know that you are loved and worthy. Click To Tweet
So turn to those who will help you before you enter into the tragic goodbye. Just remember, God loves you and there are others who will love you if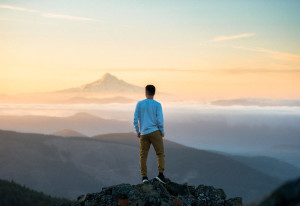 you reach out. So that one day, you will be able to say, I stared at self-inflicted death, and courageously turned away. And I'm so glad I did.
I'd love to hear from you below about how you helped a friend, or how a friend has helped you when you felt suicidal.
I also have additional blogs on my website that may help you understand more about suicide: 
SUICIDE – 10 Facts You Need to Know
What To Do When You Feel Suicidal
If you or a friend need support right now, call the National Suicide Prevention Lifeline at 1-800-273-8255, for free confidential, 24/7 help. Head here for a list of crisis centers around the world. For additional help, please visit the suicide prevention resource page.