This article might just save your life.
What do you do when you are close to killing yourself?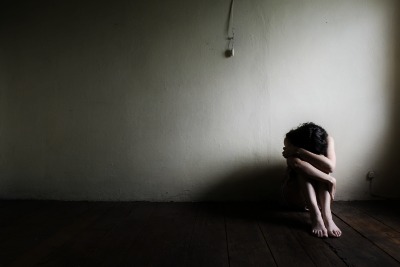 Every person who has ever killed themselves has stood on that cliff, and then made the wrong, devastating choice. At that moment of fear, despair, and chaos, they did not have a plan to save themselves from themselves. My prayer is that you will never get yourself in that predicament. But if you do, what I have to say could save you.
Come back and read this suicide prevention article when you're at your lowest. Print It Out and keep it with you, bookmark it, or share it socially once so you can find it again. Whatever it takes!
---
When you have lost hope and are about to make the horrible mistake of suicide:
1. Reach Out for Help
Chat with one of our trained HopeCoaches on our GetHelp page.  You can also download TheHopeLine app to reach out for help in an instant.
Call or chat with the Suicide Prevention LifeLine at 1-800-273-8255 or www.suicidepreventionlifeline.org
Call your Contract For Life Partner
Every person who is even remotely thinking of suicide, should have a Contract For Life partner. A Contract For Life partner is someone you have made a commitment to. That commitment says,
I promise that if I have serious thoughts of killing myself, I will talk with you or with someone else I trust before I do anything destructive.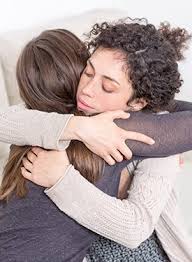 Keely said she has an older friend she calls when she feels suicidal thoughts coming on: I told her everything. And I told her that I need her help. Sometimes I just call to hear her voice to know I'm not alone. Other times, I ask if we can get together. She doesn't grill me, she's just there for me.
The sooner you can get with that Contract For Life partner face to face, your chances for survival greatly increase.
A Contract For Life partner is priceless because you can meet with them face to face. If you do not have one, make it a priority to go looking for one today. Someone who is deeply suicidal and alone is with one of the most dangerous people they'll ever be with themselves.
The sooner you can get with that Contract For Life partner face to face, your chances for survival greatly increase.
2. Refer to your Safety Plan
Take time right now to print out the Prevention Checklist and fill in the blanks of the  Suicide Safety Plan.  Then when you have a moment of weakness pull out this plan and follow what you have written down.
3. Remove whatever can harm you at that very moment.
If there are guns, knives, and pills in your house, then RUN from your house. Get away from anything you can use to hurt yourself. This will buy you time to settle down and begin to think rationally. Some people are most suicidal when they are drunk. Have someone you know and trust clear all those things out of your house and vehicle. Remember, when you are suicidal, time is your friend. It is in time that we begin to think far more clearly.
Wendalin said she was suicidal for over three years but was helped by knowing she wasn't alone:  I had a friend who was there for me no matter what. I tried to push this friend away so many times, she took away the knifes and scissors I'd cut with, my Dad's diving knife, my grandpa's gun, and the hose and rope so I couldn't hang myself. Even though I was so mad at her for it, I knew she cared and that she really did love me.
4. Realize you will die if you believe the lie.
The lie is that suicide will solve all your problems. This is one of the greatest lies of all. It implies there is no other way out of your predicament than to end your life.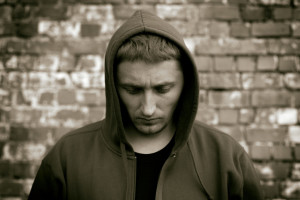 You may be feeling extremely overwhelmed right now. It probably feels like the pain is never going to go away. We can never escape all of life's difficult challenges. In one form or another they will always be there. But if you courageously take that first step away from suicide, and find healthy ways to deal with these challenges, you will be stronger and more able to deal with challenges you will face in the future. At your darkest hour, turn away from the lie and turn toward those who will tell you the truth.
Glory wrote: I tried a couple times but it never really worked. Then one night I realized something. If you can't change it, get over it. There are much better things to do in life then sit around hating life. God gave us life so we should use it. Killing yourself is only running away from your problems. It won't help one bit.
5. Turn to other Activities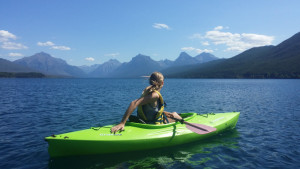 The key here is to get your mind off of doing the unthinkable. If you are near suicide, you want to change the subject, or divert your mind from what you were planning to do. Walk, jog, bike, swim, take a nap, take a hot shower, watch a movie, listen to music, read a book, do household chores, clean, go shopping, go to the park, etc. Anything to change the subject.
If you are near suicide, you want to change the subject, or divert your mind from what you were planning to do.
Kelsey discovered this worked for her: I actually went and got a knife to kill myself and I just stopped and I was thinking this really isn't solving my problems is it? So I just decided to try to get into something like hip-hop classes, get my mind off my life, and just try to live life to the fullest.
There are many more articles in our website regarding suicide and we want you to know you are not alone. You matter, you are good enough and you are loved.
If you or someone you know is having thoughts of suicide, please
Reach out and Chat with a HopeCoach at TheHopeLine here.
Call the National Suicide Prevention Lifeline at 1-800-273-8255