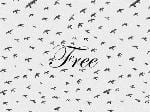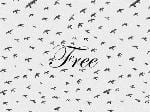 My life has always had its ups and downs. I've had loses, I've had gains and I've made some mistakes along the way. I'm so hard on myself and I don't have much confidence. Recently, I made the mistake of having unprotected sex with a friend.
The fear of being pregnant was the only thing running through my mind and I didn't have anyone to talk to. I went online and stumbled upon TheHopeLine and I chatted with a woman named Nicole. It helped me a lot to hear her say that I didn't need to be so hard on myself. I felt dirty, worthless and irresponsible which added to my depression.
As we talked, I began to tell her how I really felt inside. I felt lost and I didn't know who I was anymore. She said that I needed to be the person I wanted to be and to not make decisions based on the happiness of OTHERS. It made me realize that life is short and my life is for me. I am not here to make others happy. I am here to make my life worth living. I'm not religious, but she helped me change my view on myself. Your life is YOURS, you can make it whatever you want, and if you feel lost, TheHopeLine will be there for you no matter who you are and no matter what you believe in. These people are here for you.
Thank you so much for helping me. I've found the way to my happiness. If I make others happy in the process that's just a bonus!
If you are pregnant and wondering what to do, download your free eBook.