I was cutting every day when I talked to a HopeCoach.
It was not a pretty sight. I was dragged down by anyone you could possibly think of. My father was a very abusive man. I would get hurt for just simply being in the same room as him. I attempted suicide and after my attempt was unsuccessful, I landed myself in the hospital. Because of the fact that I didn't want to change, those 7 days were the absolute worse. I still had to come back to an abusive father.  I had no hope in my heart, but I had hope in my life.  I couldn't stop thinking about what that HopeCoach said to me.
Could I actually be worth something?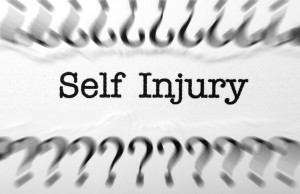 That question thrived in me for the next 7 months, but I still couldn't stop cutting, and I still wanted to die. So with the help of that same HopeCoach I was able to admit myself to the mental health unit of our local hospital again. This time with pure hope in mind. I wanted that recovery! Since that day, almost a year ago, I have been clean for self-injury and I have been thriving! I'm now the assistant with an organization that dedicates itself to helping young women be free from self-injury.  See what a little hope can do! 🙂
-Colleen
---
Related Posts:
A Door of Hope
Why Do People Self-Harm?
Real Story: Artist Michaela Hatfield
How To Quit Cutting

---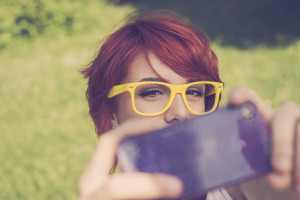 Colleen got help from a HopeCoach as well as an organization TheHopeLine is partnered with called Door of Hope 4 Teens.  Please read their guest blog to find out more information about them and what to do if you are a cutter:
Also, for more help if  you or someone you know is struggling with self-harm, check out TheHopeLine's free eBook.