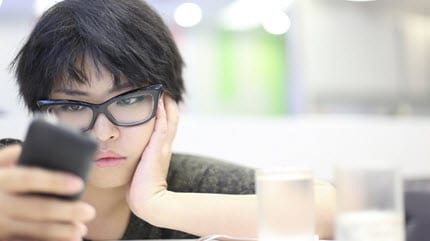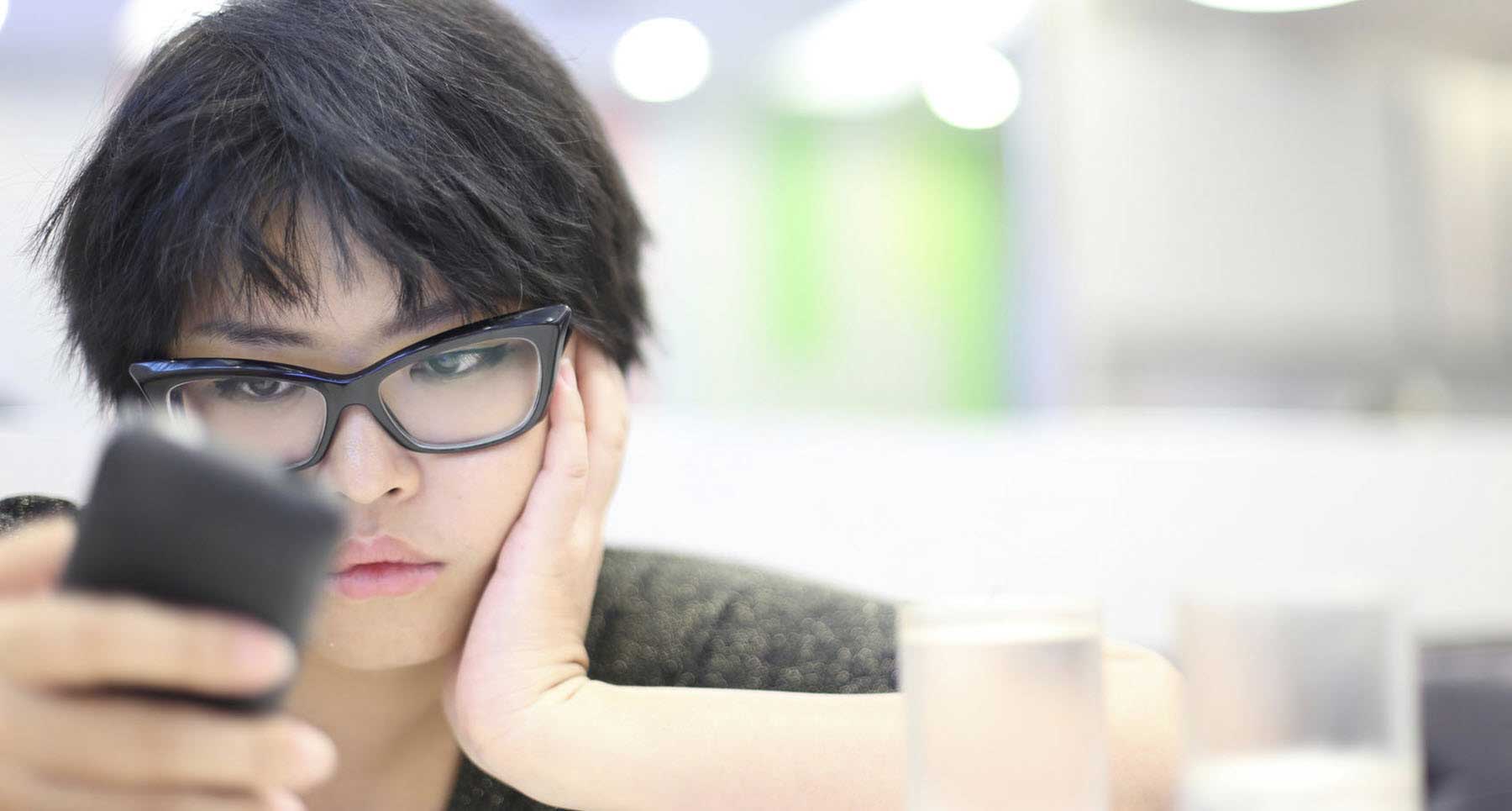 Just as the use of technology itself has evolved, so has the ability to bully. Bullying, once restricted to the school or neighborhood, has now moved into the online world. Bullying through electronic means is referred to as "cyberbullying."
As adults, thinking back, it was just a generation ago that kids and teens were asking their parents for a phone in their room — maybe even one with a separate line or three-way calling — so they could easily and somewhat privately connect with more friends.
Today, a kid or teen's desire to connect with friends has not changed, but the options for doing so have grown tremendously. Children are not only asking for their own tablets, gaming devices, and mobile phones at a younger age, they also want access to popular social media sites, and the ability to engage in online games and share information.
Just as young people used to spend unmonitored time playing with friends in the neighborhood, outside the periphery of adults, they are now engaging with each other in the cyberworld, "talking" with each other, "talking" to each other, and "talking" about each other, often without adult or parental monitoring. While technology allows young people to connect in meaningful ways, such as the opportunity to share ideas, photos, videos, and more, the unsupervised nature of the cyberworld demands the need for guidance, guidelines, and social responsibility.
Cyberbullying: What Makes it Unique | PACERTalks About Bullying, Episode 13
The dynamics of using technology to hurt, harm or humiliate another individual or group are examined in this video.
What to Know About Cyberbullying
Definition of Cyberbullying
While the definitions of cyberbullying, sometimes called online bullying, vary from source to source, most definitions consist of:
electronic forms of contact
an aggressive act
intent
repetition
harm to the target (Hutson, 2016 )
The technology, accessed through computers or cell phones, used to cyberbully includes:
personal websites
blogs
e-mail
texting
social networking sites
chat rooms
message boards
instant messaging
photographs
video games (Feinberg & Robey, 2009 )
Other helpful definitions include:
Unique characteristics of cyberbullying
Recently a student shared "that all bullying hurts, whether in person or through technology, the end result is that bullying in any form is emotionally damaging."
Contrasting offline bullying with online bullying:
targets might not know who the bully is or why they are being targeted, as cyberbullying can happen anonymously;
cyberbullying can have a large audience – the actions of those who cyberbully can go viral;
it is often easier to be cruel using technology because of greater physical distance and the person bullying doesn't see the immediate response by the target – they might not recognize the serious harm from their actions because they lack seeing the target's response; and
it can be harder for parents and adults to manage cyberbullying (Hinduja & Patchin, 2014 ).
Rates of Incidence for Cyberbullying
What Kids Want Parents to Know About Cyberbullying | PACERTalks About Bullying: Season 2, Episode 17
Middle school students provide insight about their online experiences, and share what they want their parents to know about cyberbullying.
How Cyberbullying Impacts Students
Trends to Address Cyberbullying
Ideas for Addressing Cyberbullying | PACERTalks About Bullying, Season 2, Episode 13
In this video, we are sharing tips for teens on how to address and prevent cyberbullying, and what to do if you see it happening online.
Related Resources for Cyberbullying
Watch "Cyberbullying Dance"
Watch the cyberbullying awareness video illustrating the necessity to end and delete the cyberbullying message because "we are all more alike than we think." After viewing the video follow up with classroom discussion questions.
Cyberbullying: More Questions Answered By Kids | PACERTalks About Bullying, Episode 16
Age 13 is when teens are typically able to sign up for many social media accounts. But does cyberbullying only start at age 13 when teens start getting these accounts? In this video we ask kids about this question and about all things cyberbullying. Check out their amazing responses.
Watch "Social Media & Bullying: Using Technology to Keep Kids Safe"
Staff from PACER's Simon Technology Center (STC) and National Bullying Prevention Center (NBPC) discuss the technology young people use, and the technology parents can use to keep them safe and raise responsible young digital citizens. Watch the archived live stream.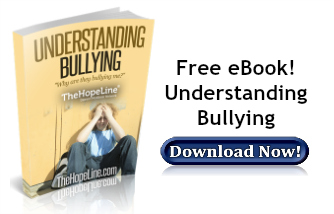 References
Aboujaoude, E., Savage, M. W., Starcevic, V., & Salame, W. O. (2015). Cyberbullying: Review of an old problem gone viral. Journal of Adolescent Health, 57, 10-18 Retrieved from https://www.ncbi.nlm.nih.gov/pubmed/26095405 
Arslan, S., Savaser, S., Hallett, V., & Balci, S. (2012). Cyberbullying among primary school students in Turkey: self-reported prevalence and associations with home and school life. Cyberpsychology, Behavior, and Social Networking, 15, 527-533. Retrieved from  https://www.ncbi.nlm.nih.gov/pubmed/23002988 
Beran T, & Li, Q. (2007). The relationship between cyberbullying and school bullying. Journal of Student Wellbeing, 12, 15-33. Retrieved from http://www.ojs.unisa.edu.au/index.php/JSW/article/view/172 
Cyberbullying Research Center. (2016). What is cyberbullying? Retrieved from http://cyberbullying.org/what-is-cyberbullying 
Feinberg, T., & Robey,  N. (2009). Cyberbullying: intervention and prevention strategies. National Association of School Psychologists, 38,  S4H15-1–S4H15-4. Retrieved from https://www.questia.com/magazine/1P3-1923303221/cyberbullying-intervention-and-prevention-strategies 
Hamm, M. P., Newton, A. S., & Chisholm, A. (2015). Prevalence and effect of cyberbullying on children and young people: A scoping review of social media students. JAMA Pediatrics, 169, 770-777. Retrieved from https://www.ncbi.nlm.nih.gov/pubmed/26098362 
Hinduja, S. & Patchin, J. W. (2014). Cyberbullying Identification, Prevention, and Response. Cyberbullying Research Center. Retrieved from http://cyberbullying.org/cyberbullying-fact-sheet-identification-prevention-and-response 
Hinduja, S. & Patchin, J. W. (2015). Bullying beyond the schoolyard: Preventing and responding to cyberbullying (2nd edition). Thousand Oaks, CA: Sage. Retrieved from Publications.http://cyberbullying.org/bullying-beyond-schoolyard-preventing-responding-cyberbullying-2nd-edition 
Hutson, E. (2016). Cyberbullying in adolescence: A concept analysis. Advances in Nursing Science, 39, 60-70. Retrieved from https://www.ncbi.nlm.nih.gov/pubmed/26836994 
Juvonen, J., & Gross, E. F. (2008). Extending the school grounds? Bullying experiences in cyberspace. Journal of School Health, 78(9), 496-505. Retrieved from https://www.ncbi.nlm.nih.gov/pubmed/18786042 
Kowalski, R. M., Giumetti, G. W., Schroeder, A. N., & Lattanner, M. R. (2014). Bullying in the Digital Age: A Critical Review and Meta-Analysis of Cyberbullying Research Among Youth. Psychological Bulletin, 140(4), 1073-1137. Retrieved from https://www.ncbi.nlm.nih.gov/pubmed/24512111 
Patchin, J. W., & Hinduja, S. (2016). Summary of our cyberbullying research (2004-2016). Cyberbullying Research Center. Retrieved from http://cyberbullying.org/summary-of-our-cyberbullying-research 
Pearson, C. M., Andersson, L. M., & Porath, C. L. (2005). Workplace incivility. In S. Fox & P. E. Spector (Eds.), Counterproductive work behavior: Investigations of actors and targets (pp. 177-200). Retrieved from http://psycnet.apa.org/psycinfo/2004-19514-008 
Pham, T., & Adesman, A. (2015). Teen victimization: Prevalence and consequences of traditional and cyberbullying. Current Opinion Pediatrics, 27, 748-756. Retrieved from https://www.ncbi.nlm.nih.gov/pubmed/26474342 
Smith, P. K., Mahdavi, J., Carvalho, M., Fisher, S., Russell, S., & Tippett, N. (2008). Cyberbullying: Its nature and impact in secondary school pupils. Journal of Child Psychology and Psychiatry, 49, 376-385. Retrieved from https://www.ncbi.nlm.nih.gov/pubmed/18363945 
Wölfer, R., Schultze-Krumbholz, A., Zagorscak, P., Jäkel, A., Göbel, K., & Scheithauer, H. (2014). Prevention 2.0: Targeting cyberbullying @ school. Prevention Science, 15, 879-887. Retrieved from http://link.springer.com.ezp3.lib.umn.edu/article/10.1007%2Fs11121-013-0438-y 
Youth Risk Behavior Survey. (2015). Trends in the prevalence of behaviors that contribute to violence. Centers for Disease Control. Retrieved from http://www.cdc.gov/healthyyouth/data/yrbs/pdf/trends/2015_us_violence_trend_yrbs.pdf