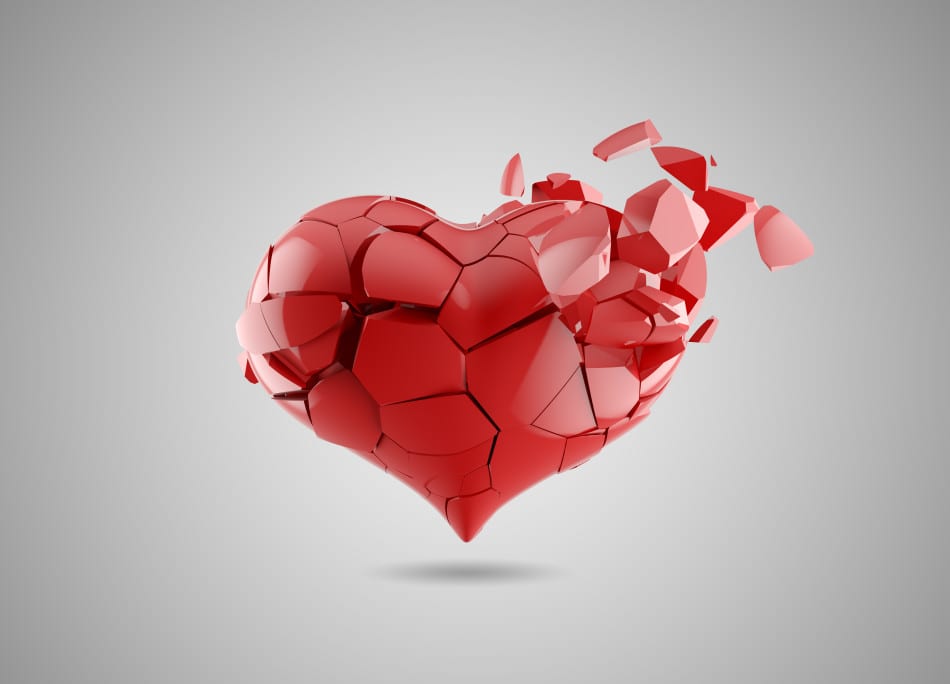 Dating can be fun, but dating can end in heartache.
It's just the way it is. Anytime you open yourself up to love, you might get hurt. It's a risk we take and one that can be well worth the risk. However, we often open ourselves up to heartache that is avoidable.  As I talked about last week, so many people fall for some major traps or lies when they enter a relationship. We talked about guarding your heart from believing you are only valuable if you have a boyfriend/girlfriend, from believing you can change someone, and from believing sex isn't a big deal. Learn the truth about those lies and then you will protect your heart.
---
Related Posts:
How To Find A Meaningful Relationship
How To Know It's Really Love
4 Ways To Avoid Heartbreak
8 Signs Your Relationship Is Unhealthy

---
Today let's visit a couple more lies we tend to fall for when we start dating someone and how we can guard our hearts against potential heartache.
Again the main principle to guarding your heart is this:  Fill your heart with TRUTH and cling to that truth when the world tells you lies.
Lie #1 Being in a relationship with this person will fulfill me and bring me complete happiness.  So I will do whatever I need to in order to keep him/her loving me.
Truth Another person will never be able to fill the hole in your soul. Only God's love is perfect. Only God can fill the hole. Therefore, never be so desperate to connect with another person that you are willing to lose who you are to keep them. It's not worth it.
Heart Protection When you understand that your partner is never going to be able to fill all your cravings for love, your expectations are more realistic and you will free yourself from desperately changing who you are in an attempt to keep them. You are free to be yourself and put your identity in a God who loves you perfectly just the way you are.
Lie #2 It doesn't matter if we have the same morals or spiritual beliefs, as long as we love each other that will be enough. We can agree to disagree.
Truth – There are no deeper thoughts or values than those that come from our spiritual being. What we believe spiritually will tell us a lot about our values and how we look at our world. Without agreeing on spiritual beliefs, most relationships will crumble.
Heart Protection If you make it a point to be sure you are on the same page about faith and values before you get too deep into your relationship, you will avoid future heartache. It is one thing to be friends with people who believe differently than you.  It is another thing entirely to try to build a life with someone who does not agree with how you see the world.
The main TRUTH here is that you don't have to settle for less than you deserve. Next up Protect your heart from this LIE: There is nothing good in my life. I hate my life. I have every right to be bitter.
Check out this video on Advice for a Dating Couple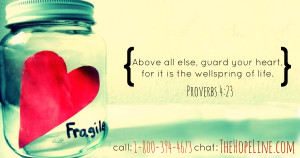 For more insight on how to get over a broken heart, download TheHopeLine's free eBook.