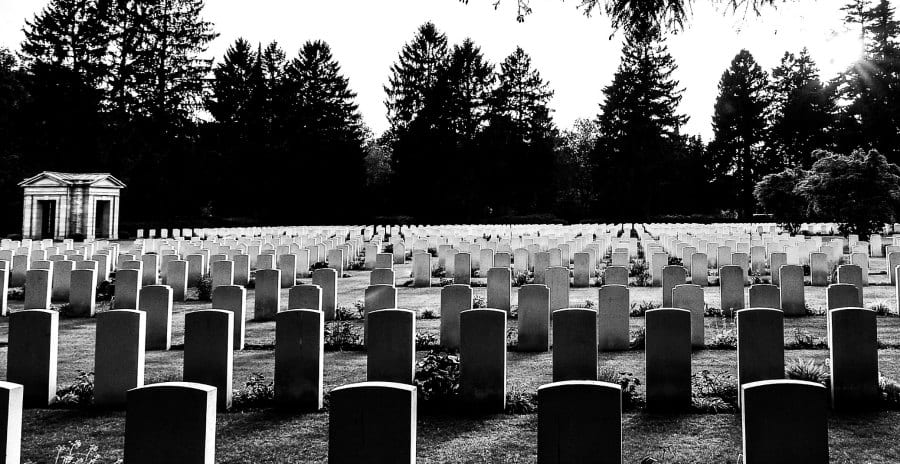 Are You Struggling With The Death Of Someone You Love?
Have you ever had someone with who was very close to you die? Maybe it was a brother or sister, a parent, a grandparent, or even a close friend. The death of a loved one is very difficult, even though everyone, at some time, will have to go through this painful experience. And the grief usually hits you in a way you least expect it, flooding you with overwhelming feelings you never realized you had. How did losing someone so very special in your life affect you?
Richard wrote: I lost my first love (Kelly) at age 15. We did everything together. Kelly died on the same road I lived on at the time. That has been 7 or 8 years ago and I'm still not over her. I feel lonely and hurt without her. Life isn't the same. As I lay down to sleep at night and close my eyes, I still see her beautiful smile. At times I feel like I can't go on with life. All I think about is being with Kelly.
The biggest temptation you're going to face is getting trapped in how horrible you feel.
Richard can't imagine life without Kelly, even though the reality is that she has been gone for quite sometime. It's obvious Richard is deep in denial. Denial is one of the ways people attempt to deal with the death of someone they love.
This is also what Roostersaid she did to deal with the death of her uncle. My uncle passed away on Halloween 2009 and to this day I haven't accepted the fact that he's gone, he meant the world to me. He was like a father to me, and I wanted him to walk me down the aisle on my wedding day.
The biggest temptation you're going to face is getting trapped in how horrible you feel. That's natural and it may take time to get past those feelings. But be careful, because before you know it, you'll find yourself defining yourself by your misery. The better choice will be to focus on taking care of yourself, and dealing with your grief in a more healthy and productive way.
 What are some healthy ways to deal with your sadness and grief over the death of someone close to you?
1. Find somebody who you trust, and talk with them about how the death is making you feel. Don't try to carry it all by yourself. Elizabeth wrote: I've mostly talked it out, etc. It's been nine years since my dad's passing. It'll never go all the way away.If you keep your feelings locked up inside, you'll only increase the stress you are under.
2. Look for other people who have experienced similar losses and hear their story. Learn from them about how they have dealt with death and loss. You can learn a lot from others who have had similar experiences; they have already been there and can prepare you for what's ahead.
3. Try to remember good memories about the person who died. This will help you understand that the one who died did not die in vain because their life had a huge impact on yours. You may also want to think about all the things and people you are grateful for whom you still have. Turning your attention away from the pain, and moving toward other positive thoughts are an important life skill for you to have.
4. Don't be afraid to express your emotions. It's normal to cry. It's actually a really good physical and emotional response to help you cope with your loss. If you haven't cried, or don't feel like you can, try expressing your emotions other ways, like through writing, painting, music, or even exercising. There are many healthy ways you can help get your grief out. Teresa wrote: We removed life support on our 5 yr old daughter and my husband and I felt we made the most loving decision of our lives. Even though it has been 18 years I have good days and bad days, and crying mostly helps.
5. Find ways to help other people. One of the best ways to get your mind off your grief is by giving away your time to other people. You can find ways to help people with anything they need. Sometimes just giving someone a listening ear is very valuable.
One of the best ways to get your mind off of yourself and your grief is by giving away your time to other people.
Realize, in time, you will feel better. A while back I was introduced to a woman whose son died two months earlier. I began to tell her how terrible I felt about her situation. She looked at me and said, "It is hard, but it is getting better." I never forgot what she said. On the one hand, she agreed her experience was very difficult. Yet on the other, she was acknowledging that some healing was taking place.
The pain you are feeling right now is capable of doing two things: You can let it turn you into a depressed, self-centered person, or you can become a compassionate person, capable of being sympathetic to others going through their own difficult times. I hope you would choose the compassionate route.
Healing takes time and it cannot be rushed. Yet we can comfort ourselves by knowing, in time, it will get better. And if you let it, it will make you into a deeper, more loving person.
We also have a partner, GriefShare, who is a caring support group of people who will walk alongside you through one of life's most difficult experiences.
Your Friend,
Dawson McAllister