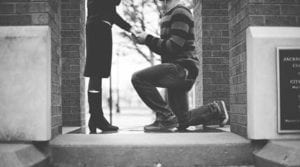 How Do I Choose The Right Partner For Marriage?
No one is perfect, but there are some qualities to look for when thinking about your ideal marriage partner:
– Unconditional Love and Respect
– Potential to Be a Great Parent
– You Get Along with Each Other's Families
Take your time when making decisions about marriage. This is an important decision that will change your lifestyle, your approach to relationships, and your future.
Copy and paste this URL into your WordPress site to embed
Copy and paste this code into your site to embed