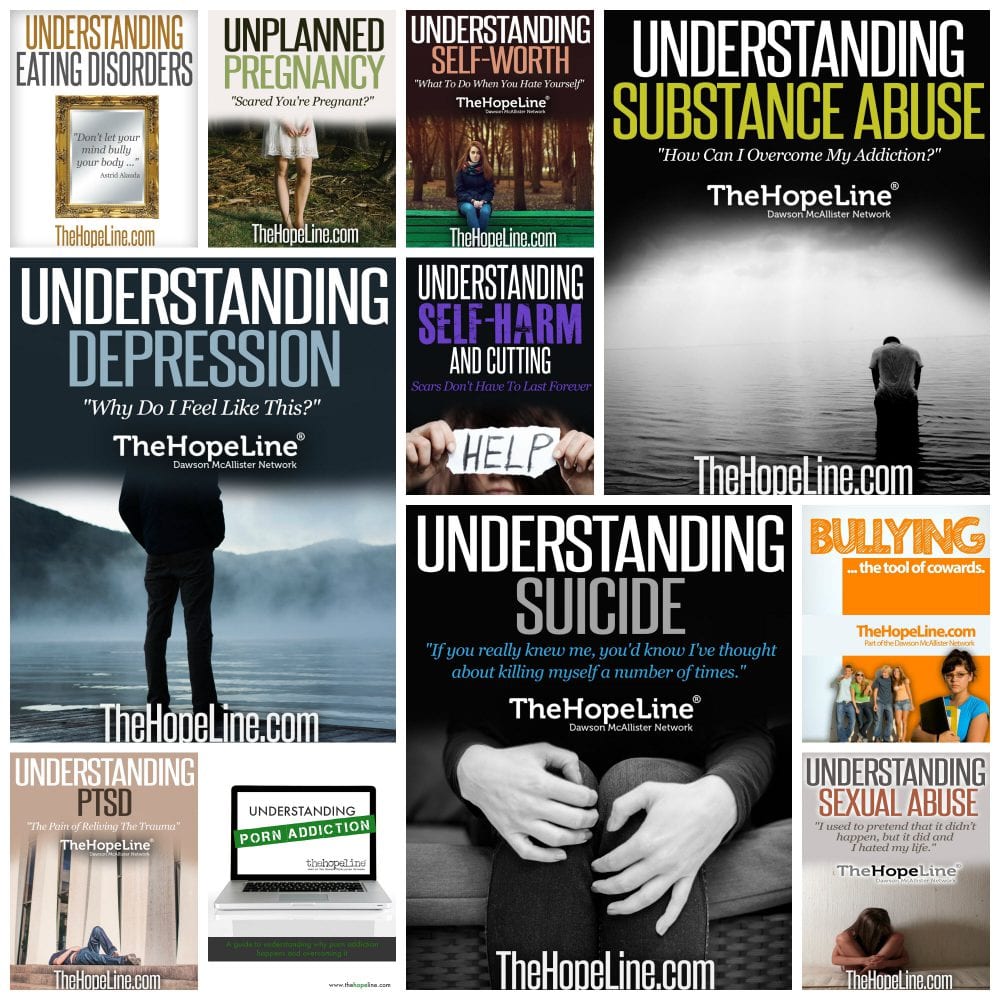 TheHopeLine® offers free self-help eBooks that contain radio calls, videos, and real stories of hope for issues like depression, anxiety, self-worth, relationship problems and more. The advice is practical and relevant. Download your free eBook today!
"I'm not a Christian, but this book is really good. I had suicidal thoughts and was searching hopelessly for something to make me feel better. - Loneliness eBook"
"I have been feeling dead inside and my hopelessness was leading me to die. This eBook was a godsend...I feel peace again. -Understanding Hope eBook"
"This self-harm eBook helped me know more about why I hurt myself and has made me super determined to quit. Thank you so much!"
"This is an excellent resource that will help me on my journey of loving myself and overcoming my body image problems. - Self-Worth and Self-Hate eBook"
"This eBook really made me realize that Lying is not going to bring anything good to my life. In my new marriage, I want to be truthful so it lasts."
Free eBooks From Our Friends at Mercy Multiplied