Do You Have A Feeling Your BF-GF Is Cheating On You?
You should be aware of some tell-tale warning signs. In this blog I will suggest 15 Signs to test your relationship.  If you confront your BF/GF and discover they are cheating, read this: Your BF/GF is Cheating on You…Now What?
But first…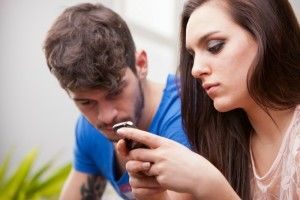 Can You Relate To Angela's Fear?
Angela's fear of her boyfriend cheating on her led her in all the wrong directions. "I always think in my head that he's cheating, so I want to cheat. Or if he's ignoring me, I don't know what else to do. Every time we fight and he doesn't show me love, I find it somewhere else. If he ever left me my whole life would fall apart. But I never think about these consequences when I'm doing what I do. It's like drinking and driving; people know the consequences of drinking and driving but yet do it anyways because it seems okay or it's tempting.
Have You Been Hurt Like Katrina?
Katrina had her trust shattered when she was engaged. "I caught my fiance cheating on me. We had been together for 5 years and all he would tell me is that he wasn't happy. I think when he found that other woman, he uncovered feelings that he didn't feel with me. The worst part is it went on for one month. He always would tell me he would never do something like this to me."
---
Related Posts:
They Really Cheated, Now What Do You Do?
How To Find A Meaningful Relationship
4 Ways To Avoid Heartbreak
8 Signs Your Relationship Is Unhealthy

---
Test Your Relationship Against These 15 Signs Your Bf/Gf May Be Cheating On You.
You begin to notice emotional distance between the two of you. Things just aren't the way they used to be.
Your instinct tells you he/she is being unfaithful. Deep in your heart of hearts you sense something has gone wrong with your relationship.
You begin spending less time together. Your bf/gf tells you he/she doesn't have the time for you like they used to.
The one you love so much stops asking you to go out and do special things together. Your bf/gf just doesn't have the time for you like before.
They suddenly start encouraging you to spend time with other people. Their rationalization is If you spend time with other people, then I can too.
There's a distinct change in his/her schedule. They often make excuses for the extended time of running errands.
There are huge blocks of time your bf/gf is secretive about. They won't tell you where they have been.
You notice suspicious computer or cell phone activity like secret texts, emails or strange websites. Many people are caught cheating because of what is on their computers or cell phones.


Many people are caught cheating because of what is on their computers or cell phones.

He/she doesn't answer certain phone calls when you're around. They look especially panicked when the phone rings.
He/she doesn't talk to you about all their deepest feelings anymore.
They appear anxious when you're together and want to leave, maybe they say they're just tired. Cheating drains their emotional and physical energy because of fear they're going to get caught or from spending a lot of their time trying to cover their tracks.
You notice a sudden change in their appearance, or they have an increased concern about how they look. Your bf/gf probably has a new reason to look great, and that person is most likely the one they're cheating with.
He/she hangs around with a new best friend of the opposite sex a lot, even more than they spend time with you.
Your bf/gf spends time with his/her ex, but claims nothing is happening.
He/she begins to be increasingly critical of you, or blames you for cheating, even when you haven't. This is a way of putting you on the defensive and making them feel better about what they are doing.
Don't Ignore The Warning Signs
The above indicators are all warning signs. If you notice multiple changes in behavior, routine or personality, and not just isolated incidences, you should confront them about these signs. You should always trust first, but don't ignore red flags.
What makes a good relationship is honesty.
Click To Tweet
Be aware that you can't always trust your "gut feeling." Sometimes it's just jealously and insecurity creeping in. Lexie has closing words of advice for us: "I think what makes a good relationship is honesty. You cannot lie to the other person or cheat! That will seriously ruin everything in the relationship and you might not be able to fix it after it's happened. If anything's wrong, tell each other and try to work it out."
Want to know more about cheating in your relationship check out our free eBook:Understanding Cheating in Relationships.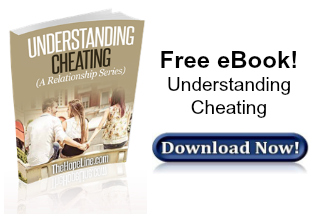 Check out my other blogs on cheating:
Your BF/GF is Cheating on You…Now What?
Moving on From a Cheating Boyfriend – Six Things Not to Do