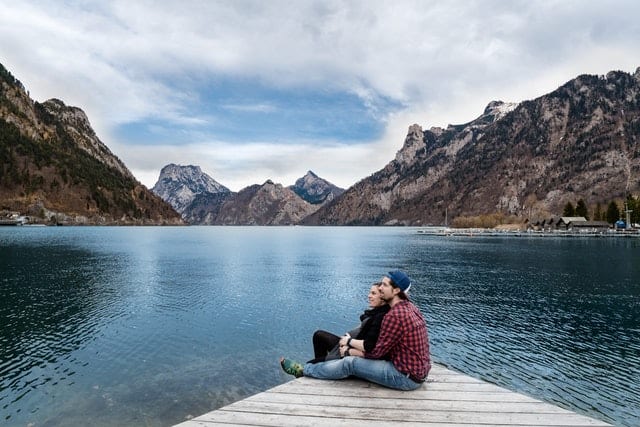 Understanding the Opposite Sex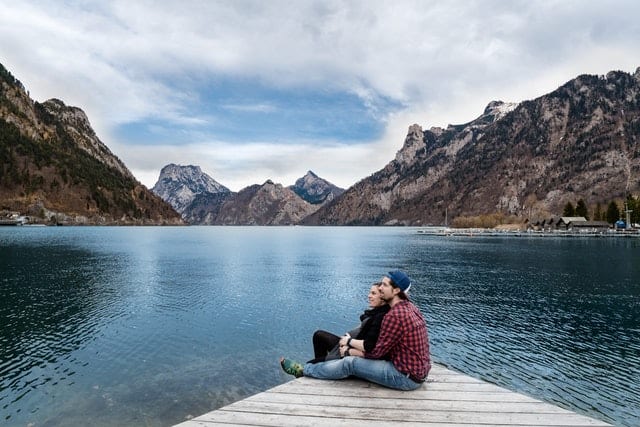 Trying to understand the opposite sex can be one of the most frustrating of life's experiences. There is an undeniable desire for a strong connection between a guy and a girl. This is in God's design. Yet often times it seems like there is a huge gap between the two of them.
This gap has caused confusion, awkwardness, frustration, hurt feelings and many a sleepless night. I have been asked hundreds of questions about the opposite sex over the years. Girls want to know what guys think and why they do what they do. Guys are in the same boat. They are often confused and frustrated with their girlfriends. Many girls have spent countless hours trying to figure out what's going on in the heart and soul of a guy. While guys tend not to be quite as relationship oriented, they can also be mystified, confused, and even lost, trying to figure out what makes a girl tick.
If in anyway I can shed some light on the differences and address how we can narrow that gap, it will be worth the effort. I'm no expert on the subject. Sometimes I get stumped myself. But any attempt to understand other people, and how to relate to them better, is of great value.
---
Related Posts:
How To Find A Meaningful Relationship
How To Know It's Really Love
4 Ways To Avoid Heartbreak
8 Signs Your Relationship Is Unhealthy

---
Simple Steps To Get To Know Someone of the Opposite Sex
I asked to hear from you and you have sent me some of the most pressing questions you have – things that you have always wanted to get an answer to. So, let's get started on how to get to know someone of the opposite sex.
Sarah asked: How do you get to know someone of the opposite sex?
Most people would say they'd like to have a relationship with someone of the opposite sex. I believe there's great value to these kinds of relationships, even if you're simply friends without any of the romantic drama.
Megan agreed with me when she said, I think it's great to have a friend of the opposite sex because sometimes the same sex won't understand some things you are going through. If you have been in a bad break up, a guy can see your point of view when you're talking about your ex, and it gives you an opportunity to see both sides of the story.
Treasure your Friendships with the Opposite Sex
Brittany asked: I don't understand why I can only get guy friends and not a boyfriend? All of my guy friends ask me to help them get a certain girl or figure out which girl likes them. 
I know you want a boyfriend right now. But having a guy as a friend, who is not your boyfriend, is a great gift. There is so much you can learn from each other without all the emotional drama hanging over the relationship. Besides, some of the greatest marriages start out as great friendships. Remember, emotion and affection can fire up anytime. But a great friendship with somebody from the opposite sex is a treasure hard to find.
With that being said, as guys get older they are more apt to move away from just finding someone who they think is hot. You shine because you are a great companion. Guys turn to you because they trust you. Right now, they tend to go after what society sells them, which is the hot babe. But in time they will learn that a hot babe is not necessarily what they need. They need an attractive, trustworthy companion — someone who will walk through life with them. Do your best to make yourself attractive to the opposite sex, be the loving person you are, and the right person will come along at the right time.
Do you want to get to know someone of the opposite sex but you are afraid to try?
Fear is a powerful emotion. Fear can paralyze you and keep you from going after what you want the most. It can convince you something horrible will happen if you go after what is in your heart. Now, fear that keeps you from the edge of a cliff, or from changing lanes in busy traffic without looking, is a good thing. But fear that keeps you from living the life you desire is not a good thing.
Fear often keeps people from taking the risk of reaching out to try and become friends with someone of the opposite sex. The core of the issue is often a fear of rejection, thinking once you open up and are vulnerable to any person, then they have the power to either accept or reject you.
Overcoming Fear
To overcome this fear, you need to start from a position of confidence. Not cockiness, but a feeling of confidence in who you are as a person. Many people try to start a relationship with someone because they think it will complete them, thinking the other person will fill in the emptiness inside their heart. To be confident, you have to believe you are truly loved by God, and at least one other person. Most people are more deeply loved than they ever realize.
A confident person, who stands up against the fear of rejection, who is willing to reach out to others, will always have plenty of friends of either sex.
Knowing you are deeply loved, you can be relaxed around people of the opposite sex, because you have nothing to lose. You are still loved, even if the person you want to get to know rejects you. After this, it's simply a matter of taking an interest in things the other person is interested in, sharing pieces of your life with them, and most importantly, letting time develop the relationship naturally. A confident person, who stands up against the fear of rejection, who is willing to reach out to others, will always have plenty of friends of either sex.
Girls are Attracted to Confident Guys
Aaron asked: How do I show a girl I care about her, without coming off like a complete creep?
I'm assuming you're referring to someone you're not already in a relationship with. Hopefully, within the context of a relationship, you are free to show your girlfriend your feelings.
The less desperate you appear, willing to let a relationship happen naturally, the better your chances of having a relationship with any girl will be.
Most guys are driven by their attraction to a girl. When they are, it can be exciting, even exhilarating. But there's always that fear deep in their mind they will end up making a fool out of themselves. They can be terrified by the awkward feeling they are tripping all over themselves, which will cause them to be rejected. This normal kind of awkwardness turns weird when the girl perceives the guy lingering a bit too long near her, spying on her, or when he can't look her in the eye when he talks to her.
Girls are attracted to guys who act out of quiet confidence, rather than fear and desperation. When you act out of fear you come across awkward, and possibly a bit creepy. When a girl thinks a guy is creepy it's usually because he oversteps some personal boundaries, and doesn't appear to respect her space. This can be either verbal or physical.
A good way to show a girl you are interested in her is by not trying to rush into anything, but find a point of interest you can connect with her on. Don't give her presents or tell her you love her before you even know her. Many creeps seem desperate to be in a relationship. The less desperate you appear, willing to let a relationship happen naturally, the better your chances of having a relationship with any girl will be. Remember, not every girl is going to be attracted to you. But you don't need every girl. You just need the one who will love you for who you are. Trust me, she's out there!
You don't need every girl...just the one who will love you for who you are. #relationshipsrock #theone
Click To Tweet
How to Make A Girl Happy
Jamie Ann asked: How come guys don't know how to make a girl happy? Guys don't understand that it doesn't take that much work to make girls happy. A simple goodnight text right before you go to sleep makes us feel special. An occasional note left on the windshield of our car would completely make our day and put the BIGGEST smile on our faces.
Not every guy is the same. But most guys do not understand how much details and simple little gestures of kindness mean to a girl. It is something they have to learn and want to apply to their lives. Put another way, simple little gestures of kindness and thoughtfulness escape them.
Besides, most guys have never been instructed on how to make a girl happy. Usually a guy learns these things from his father. The problem is many of their fathers are either absent, or never learned themselves. It's similar to traveling to Mexico and wondering why you never learned how to speak Spanish. If you're in a relationship with a guy, you may have to gently tell him some things that would help meet your needs and bring you joy, like the things Jamie Ann referred to in her question. When he does get it right, let him know how much it means to you. When he doesn't, don't go ballistic. It will only drive him away.
You're probably thinking how it'd be great if he came up with these things on his own, but as you grow in your relationship, you both will learn how to communicate your wants and desires, instead of hoping the other person will read your mind.
Simple little gestures of kindness mean the world to a girl! #kindness #feelthelove
Click To Tweet
For more insight into the opposite sex download one of our free eBooks today.