How to Know If You Should Get Back with an Ex
Getting back with your ex: is it ever a good idea? I've had a lot of people ask me about that over the years. Whether it's possible to get back with your ex depends on where you are in life and what your relationship was like before it ended. It's best to ask yourself some tough questions, and be honest about the answers.
How Much Time Has Passed?
Sometimes it's tempting to call, text, or meet up with someone you broke up with recently because you feel lonely, and you miss being with them. This feeling is natural, but it's important not to reenter any relationship without giving yourself time to take care of yourself, including:
Time to heal from pain and anger
Time to remember who you are as an individual, and what you want from life
Time to get the support you need to move forward in a healthy way
Time to gain contentment and peace
There's no set amount of time that all of this happens. But being attentive to how you're feeling, where you're focused, what your priorities are, and how much emotional energy you have can give you an idea of when you are at a place where you can reconsider a relationship without making a rash decision.
As you think this through, it may help to meditate on the situation, or pray about how you're feeling. God cares about your relationships, and He can give you the wisdom to make difficult decisions and find the support you need.
How Have Things Changed?
Along with giving you more clarity, the passage of time can help you see whether things have changed.
If your stress level has decreased, or if you feel your life has a greater stability since your breakup, that could mean you're prepared to re-engage in conversations with someone you dated.
Have you changed? Maybe your breakup taught you some things about yourself that you've been working really hard to change and correct. If you feel like you've made a lot of progress, perhaps your ex would be open to having a conversation about your relationship.
Has your ex changed? It's impossible to know whether someone's heart or mind has truly changed. But we can often observe changes in their behavior. It may be that your ex has made some adjustments to how they communicate, how they respond when they're upset, or what they want from a relationship. If you and others have observed that, perhaps you can consider reconnecting to see how things are going.
An important note here: if you or your ex had significant issues with addiction or abuse, changing addictive behaviors and patterns
doesn't happen overnight. It can take years, or even decades, before significant progress is made. Your safety should be your number one priority.
Why Did We Break Up?
It's a difficult truth, but you aren't with your ex-girlfriend or boyfriend because there was an issue that led to a breakup. Something happened to cause your relationship to end.
People break up for many reasons. Was your breakup because you wanted different things? Were the two of you at different places in life? Or did things end because you found yourself in a toxic relationship that wasn't good for your mental health?
If the relationship didn't feel safe or healthy when you were last together, it is best to focus your time and energy on friendships and relationships where you are thriving and free to be yourself without being manipulated or controlled.
Sometimes, whether or not you should get back together is not clear cut. If you need relationship advice, you are in a safe place. Talk to a HopeCoach at TheHopeLine. We offer encouragement as you navigate relationship challenges. Whatever you're facing, we are here to listen and help.
Thinking about getting back together with your ex, but feeling guilty about the breakup? Read my blog for the answers to your questions.
Your Friend,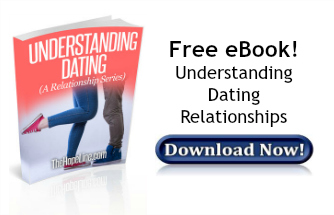 Photo by Sorin Sîrbu