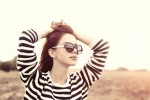 Self-harm stems from pain so deep it feels as if there is no other way to take away the emotional pain.  Whether you have been abused, hurt, rejected, abandoned, or anything else that has caused you emotional trauma and you have turned to self-harm to cope…we are here for you.  If you feel like you are…
Do you have a story to tell?
Have you talked to Dawson McAllister on the air or has a HopeCoach at TheHopeLine helped you in some way through phone, chat, or email? If so, we want to hear your story so others can see that there is hope and help through Dawson McAllister and TheHopeLine. Take a look at some of the stories that others, like you, have shared and submit your own. Help us spread the word that
Hope is Here!