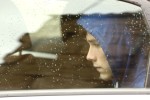 My story starts off on August 17th, 2015…. On August 17th 2015, I attempted to take my life by crashing a car into a pole driving 85 mph.  All the problems I had in my life were adding up and I thought to myself…what's the point? I have no future.  My ex of 2 years ago…
Do you have a story to tell?
Have you talked to Dawson McAllister on the air or has a HopeCoach at TheHopeLine helped you in some way through phone, chat, or email? If so, we want to hear your story so others can see that there is hope and help through Dawson McAllister and TheHopeLine. Take a look at some of the stories that others, like you, have shared and submit your own. Help us spread the word that
Hope is Here!