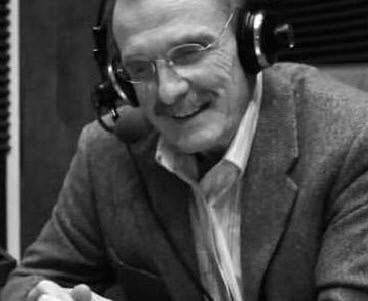 A Show for You No Matter What You're Going Through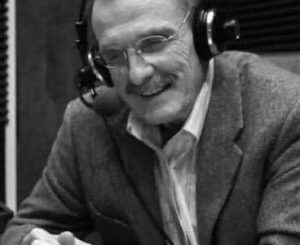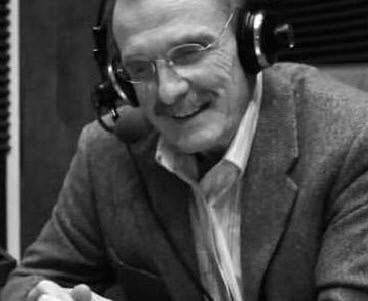 I have been a radio host for a live, call-in radio show for over 25 years. It is something I absolutely love to do and am incredibly passionate about!
The thing about live radio is you never know exactly what you are going to get or how it's going to turn out. It's exciting!
But more than that, I love talking to YOU. I love giving people a little bit of hope in their struggle. It's not easy to hear the hurt and despair that people are facing. Often my heart out-right breaks for my callers because God has given me a love for every person I talk to. But I am so blessed to be able to help them think more clearly and point them in a healthy direction.
As I was able to do here with Aubry:
It is an honor to help people discover the truth about their struggle and give them guidance.
Moving to On-Line Radio
After 25 years of traditional radio, we have now moved the show entirely on-line, right here.  We are live Sunday nights at 7pm CT.
The format of the show continues to be the same…real people talking about real problems. It's heartfelt, sometimes raw, and often inspiring.
I hope you'll tune in and maybe even give me a call. You can call me at 1-800-394-4673.
A lot of people ask me…how did you get started in radio?
A Passion to Help the Hurting
I began my career as a youth speaker. In the 1980's I would host arena-sized youth conferences across the country reaching millions of students. In each city, I encountered people who were in serious crisis. They shared stories of abuse, rape, cutting, addictions, eating disorder, suicidal thoughts and more. They were desperate to be rescued. At one point students started bringing notes to the front of the stage and laying them at my feet…notes filled with pain and despair. They were prisoners of self-condemnation and shame.
What was I supposed to do with all this pain?
I was visiting about 25 cities a year and I was burdened by the fact that we blew in, we blew up and we blew out. I was also acutely aware that I was reaching just a small portion of students across the country.  There must be so many more who were deeply broken. How could we reach more? Was there a way to talk to them one-on-one? How could we have more of a sustained impact?
Getting Started in Radio
Then God opened a door. I was approached by a super-power Christian radio station out of Minneapolis, MN.  They made a proposal. If they provided the air-time and technical know-how, would I host a weekly call-in show for teenagers and young adults? This was the answer to my heart's desire to reach more young people for a longer period of time. Now I could be in their homes or cars every week.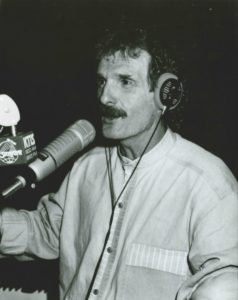 In January of 1991 we launched Dawson McAllister Live. A call-in talk radio show for teenagers was a radical idea at the time, but it began to work almost instantly. Stations were being added quickly and more and more teenagers and young adults were calling in every week. Eventually the show was heard on 250 stations across the country.
So you see, I didn't set out to be a radio host. I set out to follow God's call on my life to help young people in trouble and in following that call, God led me to radio.
Then in 2005, this calling led me to another radio endeavor. I was still burdened to reach more people, and I began dreaming of taking my show to Top 40 radio stations, knowing that was where I could reach even more young adults. Again doors were opened, and Dawson McAllister Live signed on with its first affiliate station; KJYO in Oklahoma City. Eventually more than 140 stations would air the show with a weekly audience of over 1 million listeners.
Why People Listen
The show has been blessed with a great response from listeners over the years. We always had more calls than we could answer and the reviews were great. In reflecting on why the show resonates with so many people, I have a few ideas.
Realized They Aren't Alone
For the first time, people heard other people talking about the same kind of struggles they were facing and realized they weren't alone. I often hear from people who say they never called into the show personally but took the advice I gave on the radio for themselves, and it made all the difference. Like this caller who said she would hear me giving advice to other people and could relate to it and it was like I was talking to her directly. Take a listen.
Genuine Care
Another reason I've been able to connect with so many people is they know I honestly care about them.  As I mentioned before, God gives me a love for each caller and it's genuine. If you are faking your concern for someone, they'll know. They can spot a fake a mile away. But people can sense my authenticity…my heart-felt desire for them to really get out of the mess they are in and get help. And because of that I am able to earn their trust. They open up to me on national radio with stuff they have never told anyone before.
The Truth is Told
Finally – I'm not afraid to cut straight to the issue and be very direct.  Live radio doesn't allow me time to step lightly around the subject. I have to get to the heart of the problem quickly and be as honest as I can. People respect that. In fact, they expect it.  I don't try to cover anything over with pretty platitudes. I call it like it is. Often for the first time, someone cared enough for them to speak the truth, and the truth is a powerful tool.
Radio Moments that Moved Me
Knowing that God has used me all these years to impact the lives of so many listeners is humbling. Every time I hear a story of how someone's life was touched by something I said, I am so thankful God called me to this work. A few weeks ago during my on-line show, I shared with my co-host, Rachel Cardinal, some of my most memorable moments. I hope you will find them encouraging as well.
Please tune in live on-line…Sunday nights at 7pm. Remember, its' a show for you, no matter what you are going through.
Love,
Dawson