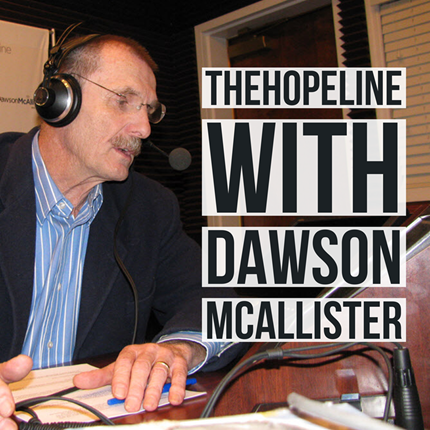 A show for you, no matter what you're going through.
Listen Now:
TheHopeLine with Dawson McAllister, a compelling, call-in radio show
This is a radio show where you will hear real issues from those looking for help, and find answers that work. Callers share their deepest struggles and find compassion, trustworthiness, and wisdom with host Dawson McAllister, and co-host, Rachel Cardinal, who not only care about the callers, but have the experience and resources to back it up.
Do you ever feel like you have to face your issues alone?
If you've felt like, "No one cares!" or thought, "There's no one I can talk to about this."  The truth is you are not alone. God is here for you and so are we. We want to help you through life's biggest struggles. This is a great place to find an outside perspective and get clarity to the thoughts swirling around in your head. You will hear from people struggling with the same issues you are and learn from their situations and the advice given. Get help finding your purpose. Get answers to questions like, 'Does God really care about my mundane life?' Find out how to help friends in messy situations. Learn to navigate your own tough issues. This is a show to help you right where you are, with whatever you're facing.
No One is Beyond Help
We address many different issues on our show such as: toxic relationships, cheating, mother abandonment, father hunger, abuse, bullying, anxiety, depression, self-hate, self-harm, and so much more. We are passionate about the show because we care deeply about what's going on in your life. We want you to get help for your issues, and no one is beyond help. There is always HOPE!
We Care Deeply About You
We give our best wise counsel, without judgement. We also give truth and wisdom interlaced with hope and encouragement! Now, the conversation might be hard because sometimes the truth is hard to hear. But we love you and believe the truth will set you free. We all have struggles and challenges, but you don't have to deal with them alone. We are here to help!
How to Listen to TheHopeLine with Dawson McAllister:
Listen right here, at the top of this page, to the most recent episode as well as all archived shows.
Listen to TheHopeLine with Dawson McAllister in podcast form in Apple Podcasts and Spotify.
Listen to individual calls in our ASK DAWSON archive.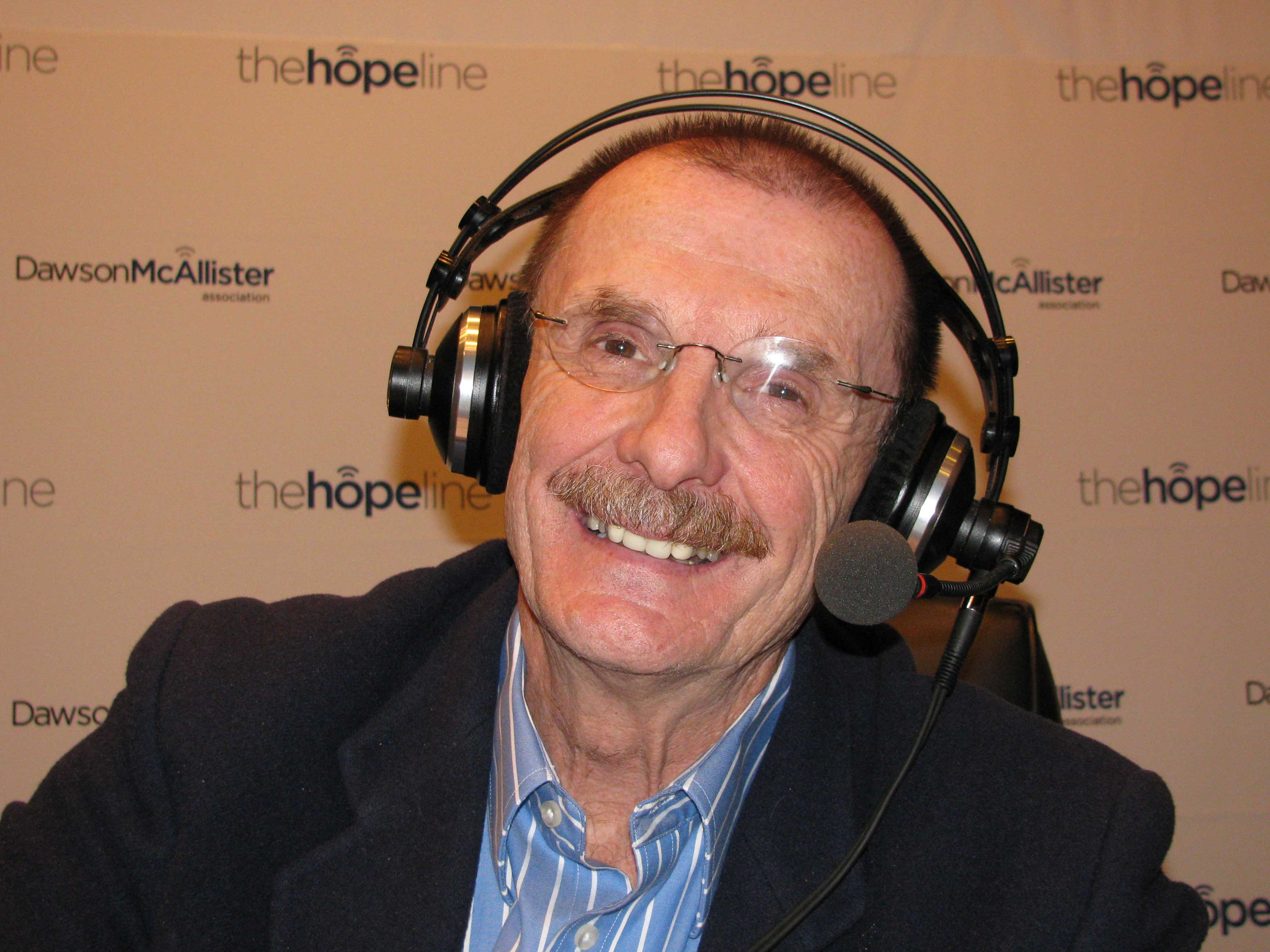 Syndication:
If you are interested in broadcasting DMLive on your radio station, please contact Rachel Cardinal at rcardinal@thehopeline.com.
About the hosts:
Dawson McAllister has been the host of Dawson McAllister Live since the show started in 1991. Dawson's radio show has aired on Top 40 stations around the country as well as on Christian stations, including WAY FM. He's helped thousands (if not millions) of young people who have called into his radio show over the years. Dawson started TheHopeLine so that people could get the help they need even when he's not available on the air. Read more of Dawson's Bio here.
Rachel Cardinal is the co-host of DMLive. Before being on air as the co-host, she was the Head Call Screener and Call Screener Manager for DMLive for 14 years. She has a heart for helping those who are struggling. She knows what it's like to fail (a lot) but also to succeed with God's help.