---
Abuse
Addiction
Adoption
Anger
Anxiety
Artists
Boundaries
Boyfriend
Break Up
Broken Heart
Bullying
Cheating
Cutting
Dating
Dawson's Blog
Death
Depression
Divorce
Eating Disorders
Family
Father Hunger
Fear
Forgiveness
Friends
Girlfriend
Goals
God
Gossip
Grief
Harassment
Holiday
homeless
HopeStory
injustice
Love
Love Addiction
Lust
Lying
Marriage
Masturbation
Mental Health
Military
Neglect
Parents
Pornography
Prayer
Pregnant
PTSD
Rape
Relationships
Reputation
Respect
Salvation
School
Self-Harm
Self-Image
self-worth
Series:Addiction
Series:Broken Heart
Series:Bullying
Series: Father Hunger
Series:Forgiveness
Series:Love Addiction
Series: Millennials Share Hope
Series:Self-Harm
Series: Self-Image
Series:Suicide
Sex
sex-trafficking
Sexting
Sexual Abuse
Sexual assault
Single
Single Mom
STD
Substance Abuse
Suicide
Trauma
Trust
---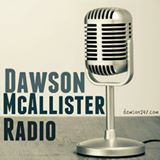 As the off-air rescue shop for the national radio program DMLive (Dawson McAllister Live),
TheHopeLine
has spoken to literally hundreds of thousands of teenagers and young adults over the years. We desire to see people released from despair by offering clear thinking and right values concerning the issues they are dealing with at the time.
HopeCoaches are available 24/7 for online chat
. TheHopeLine has partnered with faith-based organizations to provide longer term care and services to those seeking help, advice and healing.
---